PayPal Backs Cyberattack Simulation Company SafeBreach
SafeBreach develops software that simulates breaches and attacks on existing security systems, helping administrators identify and fix security flaws before an attack can occur
Multinational online payments company PayPal Holdings Inc. and German telecommunication company Deutsche Telekom AG, through its investment arm Deutsche Telekom Capital Partners Management GmbH, are two of the investors in a $15 million round raised by Sunnyvale, California-headquartered cybersecurity company SafeBreach Inc., SafeBreach announced on Tuesday. This investment brings the company's total funding raised to $34 million.

For daily updates, subscribe to our newsletter by clicking here.

The round was led by Silicon Valley-based early stage venture capital firm Draper Nexus Venture Partners LLC. Also participating were existing investors Sequoia Capital, and HP's Pathfinder. Deutsche Telekom Capital Partners also invested in the company's previous rounds.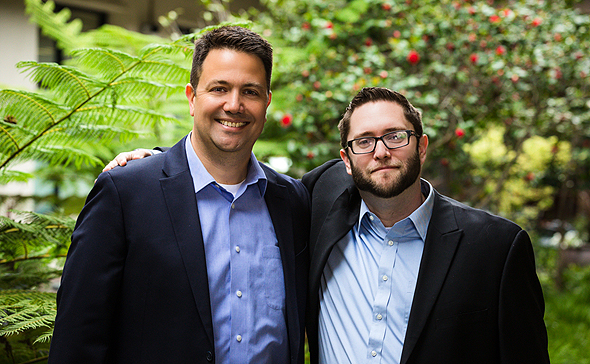 SafeBreach co-founders Guy Bejerano (left) and Itzik Kotler. Photo: SafeBreach

Founded in 2014 by two Israeli military veterans who served in technological positions, SafeBreach develops software that simulates breaches and attacks on existing security systems, helping administrators identify and fix security flaws before an attack can occur.