Vector Capital Buys 25% Stake in Dark Web Monitoring Company KELA
The acquisition was made at a company valuation of $200 million
San Francisco-headquartered private equity firm Vector Capital acquired a 25% stake in cybersecurity company KELA Group, the group announced Sunday. The acquisition was made at a company valuation of $200 million.
For daily updates, subscribe to our newsletter by clicking here.
Vector Capital is a value-oriented investment firm focused on established technology companies. The company manages around $2 billion in assets.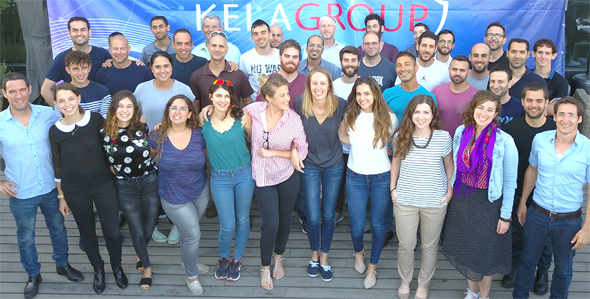 KELA's team. Photo: PR

Tel Aviv-based KELA develops automated technology for monitoring so-called darknets, which make up what's known as the dark web. Unlike surfing on the regular internet, which requires only a browser, accessing the dark web depends on having special software or permission. Due to the dark web's encrypted nature, locations and identities are anonymous, meaning it is also used for illegal activities such as drug trade, hacking groups, and various scams.

KELA's RaDark system automatically scans a chosen set of dark net sources and threats, giving immediate notification of compromised, company-specific information, such as employee or customer details, email addresses, and passwords.

Established in 2009 by veterans of Unit 8200 and other intelligence units of the Israeli military, KELA employs 80 people. The company states it has been profitable since its establishment and has never raised external capital.

KELA is currently recruiting software engineers, analysts and cyber-professionals with an intelligence background.