Indorama Ventures Confirms 66% Stake Acquisition in Fabric Company Avgol
Calcalist first reported the negotiations last week
Bangkok-headquartered Indorama Ventures Public Company Ltd. Has entered into a definitive agreement to acquire a 65.72% stake in Tel Aviv-listed hygienic fabric company Avgol Industries 1953 Ltd., the firm announced Sunday. Subject to regulatory approval, the deal is expected to be completed during the second half of 2018.

For daily updates, subscribe to our newsletter by clicking here.

Indorama will buy the stake from Bank Leumi and HFH International B.V., a Dutch company controlled by London-based private equity firm Ethemba Capital Ltd. Indorama stated the acquisition will be made at a sum of $1.62 per share, giving Avgol a company valuation of around $480 million.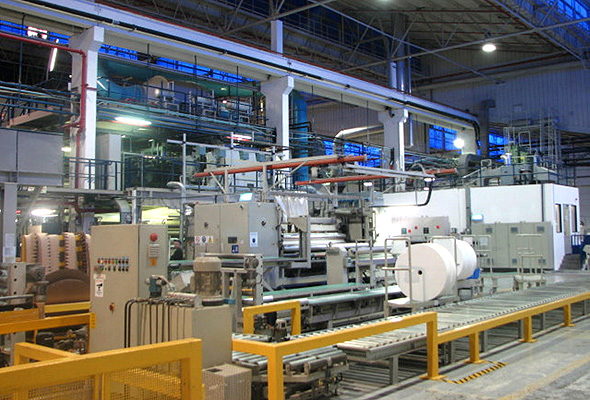 Avgol factory. Photo: PR
Calcalist first reported the negotiations last week, citing one person familiar with the matter who spoke on condition of anonymity.
Bangkok Stock Exchange-listed Indorama is a chemical producer and a manufacturer of wool yarns. Founded in 1994 by Indian businessman Aloke Lohia and employing over 15,000 people, Indorama reported revenues of $8.43 billion and EBITDA of around $1 billion for 2017.
Israel-headquartered Avgol manufactures nonwoven fabrics for diapers and feminine hygiene products. The company employs around 900 people across 18 global manufacturing plants, including in North Carolina, Russia, and China, with a combined production capacity of 203,000 tonnes a year. In July 2017, the company sold one of its Israeli factories for $15 million, following a decision to relocate the company's manufacturing to southern Israeli town Dimona, at the cost of $60 million.
According to Indorama, the hygiene industry is the largest consumer of disposal nonwoven fabric, and Avgol controls 10% of the market. Indorama stated the acquisition is intended to strengthen its leadership position in the personal hygiene-oriented nonwovens market, which it considers a high growth segment.
"Avgol has already made some significant investments to grow the business by expanding its production capacity and geographical footprint," said Indorama founder and CEO Aloke Lohia in a statement. He added that Indorama will build on Avgol's established client base, capabilities and substantial presence in high-growth markets.