Cloud Cybersecurity Startup Protego Raises $2 Million in Seed
Jerusalem-based Protego develops a cloud information security technology that can detect threats and attacks in real time
Jerusalem-based cybersecurity startup Protego has raised $2 million in a seed funding round led by two investment firms focused on cybersecurity—Ellicott City, Maryland-based Gula Tech Adventures and Israel-based Glilot Capital Partners, the company announced Wednesday.

For daily updates, subscribe to our newsletter by clicking here.

Tim Belcher, former chief technology officer at Nasdaq-listed cybersecurity company RSA Security LLC, a subsidiary of Dell Technologies Inc., also participated in the round.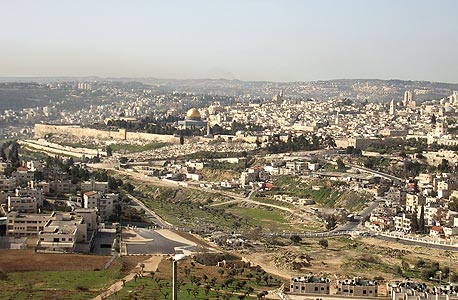 Aerial view of Jerusalem. Photo: Irit Kotona

Founded in 2017, by a group of former Cisco Systems engineers and cybersecurity veterans, Protego develops a cloud information security technology that can detect threats and attacks in real time.

Serverless computing will force enterprises to change the way they think about security, Ron Gula, co-founder and president of Gula Tech Adventures, said in a statement. "Serverless offers tremendous improvements in speed, simplicity, and cost-savings, but it also presents a host of new threats and security challenges that traditional application security cannot handle," he added.