Cisco Aims for Diversity in Israel
Oren Sagi, the general manager of Cisco's Israeli offices, says the inclusion of minority groups in the company's talent pool brings prosperity
"Innovation has more than just one color", says Oren Sagi, general manager of the Israel office of Cisco. Companies will enjoy better prosperity if they find ways to add less represented populations to their workforce, Mr. Sagi explained Cisco's diversity policy in an interview with the "30 Minutes or Less" podcast hosted by Microsoft ScaleUp TLV, which aired on Calcalist on Sunday.

For daily updates, subscribe to our newsletter by clicking here.

Specifically referring to minority groups in Israel, Mr. Sagi said that the San Jose, California-based networking hardware and telecommunications company is actively working to add more women, ultra-orthodox (Haredi) Jews, and Arabs to its pool of employees. Cisco has established a collaboration with KamaTech, a nonprofit organization working to integrate Israel's Haredi population into its technology industry, and offers special training programs for members of the Arab minority, according to Mr. Sagi. Cisco has also set up an innovation center in the city of Ramallah, the business center of the Palestinian Authority, he said.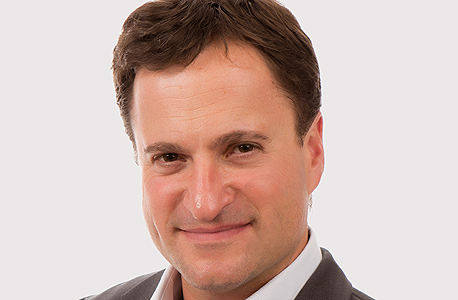 Oren Sagi, general manager of Cisco Israel. Photo: PR

In March, Cisco launched its country digitization acceleration program, a social initiative to digitize Israel's peripheral communities, which includes setting up 100 tech hubs in the country by the end of 2018, 26 of which will be located in Jerusalem. Mr. Sagi spoke of the financial importance of bursting the Tel Aviv "tech bubble" and bringing innovation to less central areas. "The more digital the country becomes, the more digital clients become—the bigger the pie."

Earlier this month, Cisco sold its Jerusalem-based video software unit NDS to its previous owner, private equity firm Permira Holdings Inc., along with additional assets. The deal is for $1 billion, according to one person familiar with the matter who spoke with Calcalist on condition of anonymity. Originally founded in Israel, NDS was sold to Cisco in 2012, for $5 billion.

The 30 Minutes or Less podcast, which launched in 2017, is hosted by Navot Volk, the managing director of Microsoft ScaleUp TLV, and tech entrepreneur Aviv Frenkel. The two interview tech founders, investors, and other key members of the Israeli tech ecosystem.