Interview
At Swiss Pharma Company, Women's Health Gets Personal
Ferring Pharmaceuticals recently launched a personalized fertility treatment that supports its hormone therapy with a dosage calculation app
Saint-Prex, Switzerland-headquartered Ferring Pharmaceuticals is increasingly focusing on personalized medicine. A growing awareness to differences in the way different patients react to the same treatment leads pharma to put more resources into researching personalized drugs, Ferring's executive vice president Per Falk said in an interview with Calcalist last Wednesday. The need for individualized therapy is particularly true for women's health and fertility, Mr. Falk said. A core activity for Ferring, resources allocated to the development of women health products accounts for over a third of the company's overall research investment.

For daily updates, subscribe to our newsletter by clicking here.

Mr. Falk, who has a Ph.D. in Biochemistry from Gothenburg University and once worked as a physician, is Ferring's chief science officer since 2015.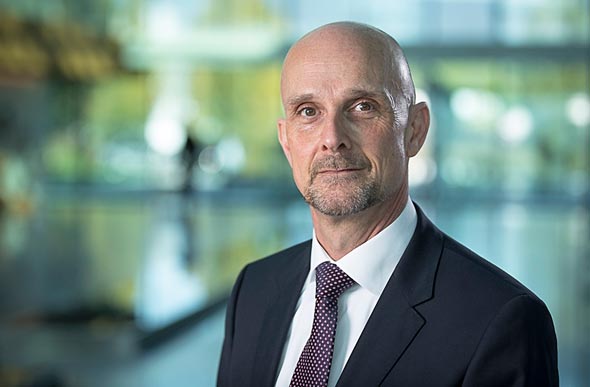 Per Falk, Ferring Pharmaceuticals executive vice president and chief science officer. Photo: PR

Established in 1950, privately-held Ferring also has a specialty focus on urology, gastroenterology, endocrinology, and orthopedics. The company employs some 6,500 people across almost 60 countries.

On Wednesday, Ferring announced it is investing $15 million dollars in its Israeli subsidiary Bio-Technology General (BTG) Ltd., to expand its biotech production capabilities. Ferring acquired (BTG), which currently employs 300 people, in 2005. Three years ago Ferring set up its global innovation center in its offices, as well as a technology outreach program, under the leadership of Israeli microbiologist Dov Kanner. The innovation center has seven ongoing projects in which it collaborates with Israeli startups, universities, and hospitals, Mr. Kanner said.

The center's team is also behind one of Ferring's most innovative products, Rekovelle, a personalized fertility treatment approved last year that heralds the company's move towards more personalized, more digitized medicine.

For Rekovelle, Ferring combined its hormone therapy with a companion diagnostic test that enables physicians to predict whether a woman would be a low, normal or high responder, and calculate the specific daily dosage needed for each woman from the get-go, instead of adjusting mid-treatment as is done today. Developed by Roche Diagnostics, the test uses characteristics such as biomarker profile and weight, and the correct dosage is provided via a Ferring mobile app that enables physicians to input the relevant values.

There are great benefits to patient-support tools such as digital aid, especially for chronic diseases, Mr. Falk said. Ferring is currently also looking at ways to make home tests that help patients track their disease easily and catch problems before the symptoms appear, enabling them to adjust doses before the issue is exacerbated.

"Are we going in or not? Well, we definitely do because it's worth doing, and because we have to—the field is moving into this," said Mr. Falk. "You become more involved with the patient. Before, the doctor was sort of the interface, and you could never get to the patient. That world is changing quickly."

in April, Ferring acquired clinical stage company Rebiotix Inc., which develops a gastro-related treatment based on human-derived microbes. In March, Ferring signed an agreement with Israel-based MyBiotics Pharma Ltd., for microbiome-based therapeutics for women's health. The two companies have been collaborating since 2017 on gastro-related treatments.

These recent microbiome-related deals pertain to Ferring's growing focus on more individualized medicine, though Ferring has been active in the sector for years. Living beings are covered in bacteria, Mr. Falk said, but with new technology researchers can now listen in to the molecular cross-talk between hosts and components of their microflora. These relationships can be studied on the genetic level, on the RNA level, and on the metabolic level, potentially letting researchers and doctors study and treat not only the clinical symptoms of a disease, but how a person's physiology is shaped and how it affects their diseases.

"Via this, we could get improved therapies, better use of our existing therapies, and we could potentially get a better therapeutic outcome for patients," Mr. Falk explained. "That is a combination of classic drug development, a moralistic approach like the microbiome, and digital integration—all the types of supportive elements that help human beings to use these potent drugs. We are moving from being a drugs provider to being a solutions provider."