AstraZeneca Signs Deal with Cancer Immunotherapy Company Compugen
The deal has the potential to be worth over $200 million for Nasdaq-listed Compugen
Anglo-Swedish pharmaceutical company AstraZeneca PLC has signed an exclusive license agreement with cancer immunotherapy company Compugen Ltd., the latter announced Monday. Under the agreement, AstraZeneca's global biologics research and development arm MedImmune will develop antibody products from Compugen's pipeline.

For daily updates, subscribe to our newsletter by clicking here.

Compugen was down 4.5% on Nasdaq at Monday market close and is currently trending up in pre-trading.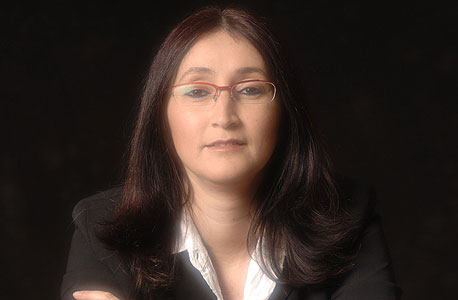 Compugen President and CEO Anat Cohen-Dayag. Photo: PR

Established in 1993 and headquartered in Holon, a city in central Israel, Compugen uses predictive technology to computationally identify and develop novel drug targets, with a focus on immune-oncology. The company's business strategy focuses on revenue-sharing collaborations.

Compugen will receive an upfront payment of $10 million from AstraZeneca and is eligible to receive up to $200 million in development, regulatory, and commercial milestones for the first product, as well as tiered royalties on future product sales.

In return, MedImmune will receive access to Compugen's bi-specific and multi-specific antibodies. Antibodies are proteins that are used by the immune system to neutralize problematic elements such bacteria or viruses. Bi-specific and multi-specific antibodies can bind to two or more antigens—molecules that produce an immune response in the body—instead of just one. This means they can potentially enable multiple treatment mechanisms in the same antibody, for example, binding to both a tumor cell and a cell-killing compound at the same time.

"We are excited to announce our agreement with MedImmune, a global leader in the development of antibody-based oncology therapeutics," said Compugen President and CEO Anat Cohen-Dayag in a statement. "This licensing deal allows us to monetize specific scientific advances in our programs, while we continue to advance our lead programs into clinical trials."

"This agreement with Compugen will support our abilities to generate novel immunotherapy targets which, coupled with MedImmune's expertise in antibody engineering, can advance our goal of delivering treatments to meaningfully improve the lives of cancer patients," said Ronald Herbst, Vice President of oncology research and development at MedImmune, in a statement.

In 2013, German pharmaceutical and chemicals company Bayer AG licensed two immune checkpoint regulators from Compugen in a deal that could have netted Compugen over $500 million in milestones, but Bayer returned the rights to one regulator in July 2017 due to limited potential.