Electrical Equipment Company Coolisys Technologies Completes Israeli Acquisition
Israel-based Enertec Systems develops and manufactures specialized electronic systems for military applications
Electrical equipment company Coolisys Technologies Inc. has completed its acquisition of Israel-based aerospace and defense company Enertec Systems 2001 Ltd., Coolisys announced Wednesday.
For daily updates, subscribe to our newsletter by clicking here.
Coolisys paid around $4.7 million in cash for Enertec, assumed around $4.3 million of its revolving debt, and also made cash payments to support Enertec's longer-term manufacturing contracts.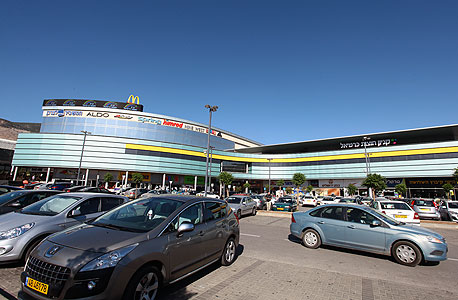 Karmiel. Photo: Nadav Burla
Fremont, California-headquartered Coolisys manufactures power supply products, electronic systems, simulators for weapon systems, and command and control mobile systems. The company is a subsidiary of Newport Beach, California-headquartered, NYSE-listed DPW Holdings Inc.
Enertec, based in the Galilee town of Karmiel, develops and manufactures specialized electronic systems, test systems and simulators for military applications. The company employs around 70 people, mostly engineers. The company generated revenues of around $8 million in the fiscal year 2017, according to the Wednesday announcement by Coolisys. Until the acquisition, Enertec was a subsidiary of New Jersey-based aerospace and defense company Micronet Enertec Technologies Inc.
The acquisition will enable Coolisys to expand its technological and manufacturing capabilities, the company said in a statement.
"We strongly believe that the acquisition of Enertec will also invigorate Coolisys' endeavors in the growing medical and commercial electronics sectors in both international and domestic markets," said Coolisys President and CEO Amos Kohn in a statement.
Coolisys will employ Enertec to target the U.S. Department of Defense's Foreign Military Sales (FMS) and Military Financing (FMF) programs, and also global defense markets such as India and members of NATO, Mr. Kohn said.