Israel's Biggest Telecom Bezeq May Split into Two
The company's new chairman is considering a plan to split it into a services provider and an infrastructure provider, based on the model of BT Group
Shlomo Rodev, the newly appointed chairman of Israel's largest telecommunication company Bezeq, is considering a plan to split the telecom into a services provider and an infrastructure provider along the model of BT Group PLC, according to two people familiar with the matter who spoke with Calcalist on condition of anonymity.

For daily updates, subscribe to our newsletter by clicking here.

Bezeq declined to comment.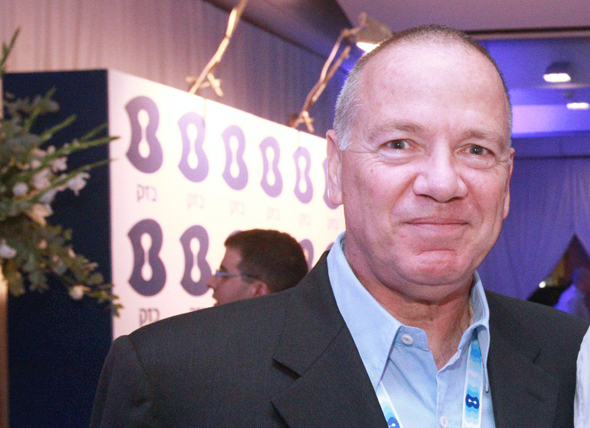 Bezeq Chairman Shlomo Rodev. Photo: Ronen Topelberg

Mr. Rodev, who served as Bezeq's chairman once before, was appointed in April after interim chairman David Granot announced he would not stand for re-election. Mr. Granot was appointed last year to replace then Chairman Shaul Elovitch, also the company's controlling shareholder through holding company Eurocom Group. Mr. Elovitch stepped down temporarily following an investigation launched against him and other senior Bezeq executives.

The investigation started with an Israel Securities Authority probe regarding into Bezeq's 2015 acquisition of satellite broadcaster "Yes," and spun into "Case 4,000", a bribery investigation involving Israeli Prime Minister Benjamin Netanyahu. Mr. Elovitch was arrested temporarily in February, as were several other company executives. He is currently barred from entering the company's offices or leaving the country.

The investigation and resulting shareholder castigation saw Mr. Elovitch lose control of Bezeq's board, tanking several prospective deals for the sale of Eurocom, which is heavily in debt. The company is currently in talks to sell the controlling stake in Bezeq's parent company to Israeli real estate company Tnuport Citrus Ltd.

According to the people familiar with the matter, since his election Mr. Rodev has discussed with several senior company executives the possibility of splitting Bezeq into two separate companies with two CEOs. If the plan goes through, the current CEO of Bezeq-owned mobile operator network Pelephone Ran Guron will head the services company, which will offer cellular, television and internet services.

Israeli cellular providers have repeatedly claimed the local telecom must see Bezeq, a landline monopoly in the country, split to enhance competitivity.

While such a division will force Bezeq to adhere to a fixed, less competitive pricing of its services, it might also open the way for regulatory changes that will enable Bezeq to offer triple and quadruple plays, bundling landline, cellular services, internet access and broadband TV.

Last week, Bezeq reported a 25% year over year decrease in profit for the first quarter of 2018. Following the drop in earnings, the company's board has decided to divest Walla, a popular Israeli news site owned by the company, and telemarketing subsidiary Bezeq Online. The board has also approved an early retirement plan for 75 employees, after approving a similar plan two months ago.