IDB's Bid for Israeli Satellite Operator Spacecom Nearing Closure
Last week, Israel-based holding company IDB made an offer for a controlling stake in satellite operator Spacecom, offering $45.75 million for a 54.7% undiluted stake and an equity infusion of as much as $11.45 million
Israel-based holding company IDB Development Corporation Ltd.'s bid for the controlling stake in Space Communication Ltd. is nearing closure after IDB, through its subsidiary Discount Investment Corporation, agreed to triple its initial offer, according to one person familiar with the deal who spoke to Calcalist on condition of anonymity.

For daily updates, subscribe to our newsletter by clicking here.

Last week, IDB offered to buy the Israeli satellite operator, also known as Spacecom. Spacecom, which operates Israel's AMOS communication satellites, is a subsidiary of Eurocom Group, the controlling stakeholder of Israel's largest telecommunication provider, Bezeq. Together with its subsidiaries, Eurocom and its co-owner Shaul Elovitch owe a debt of around $420 million to institutional creditors, including Israel's three largest banks. Mr. Elovitch has been negotiating Eurocom's sale for several months.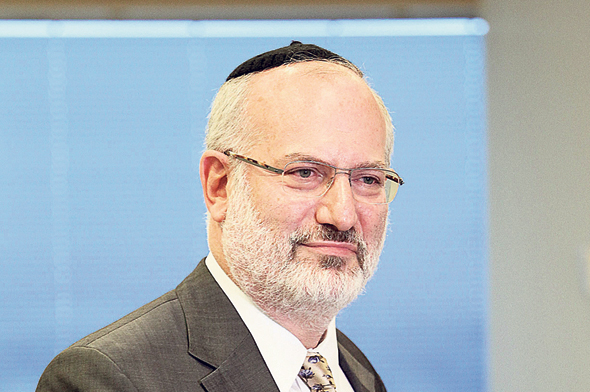 Argentinian businessman Eduardo Elsztain. Photo: Orel Cohen
IDB has previously expressed interest in acquiring Eurocom. Last week the company made an offer just for Spacecom, offering $45.75 million (NIS 160 million) for a 54.7% undiluted stake in Spacecom, and an equity infusion of as much as $11.45 million (NIS 40 million).
According to the person, intensive negotiations over the past few days resulted in Discount Investment Corporation agreeing to an equity infusion of up to $34 million (NIS 120 million).
The deal is expected to be submitted by the end of the week to the approval of an Israeli District Court.
Spacecom's AMOS-6 satellite was destroyed in 2016 in a pre-launch explosion, causing the company to lose a $95 million leasing deal with Facebook, as well as a planned $285 million acquisition by Shanghai-listed telecommunication technologies supplier Beijing Xinwei Technology Group Ltd. Spacecom was also forced to lease a replacement satellite at $22 million a year.
Last week, Spacecom announced it has contracted a company to build AMOS-8, intended to replace AMOS-6. The company does not have the money to finance the $112 million deal and stated it intends to raise at least $150 million from the public, from institutional investors, and from banks.