Xiaomi Taps Mantis Vision's 3D Camera Technology for New Mobile Phone
The Mi 8 flagship phone unveiled Thursday features a front camera incorporating technology designed in Israel
Chinese mobile phone maker Xiaomi unveiled Thursday its newest flagship smartphone model, called Mi 8, which will use a 3D front camera that uses software from Mantis Vision Ltd., an Israel-based developer of mobile 3D technology.

For daily updates, subscribe to our newsletter by clicking here.

The Mi 8 device will feature a 6.2-inch, edge-to-edge display with FHD+ resolution and brightness of up to 600 nits, beating most smartphones currently on the market. The device has a fingerprint scanner built into the lower portion of the screen.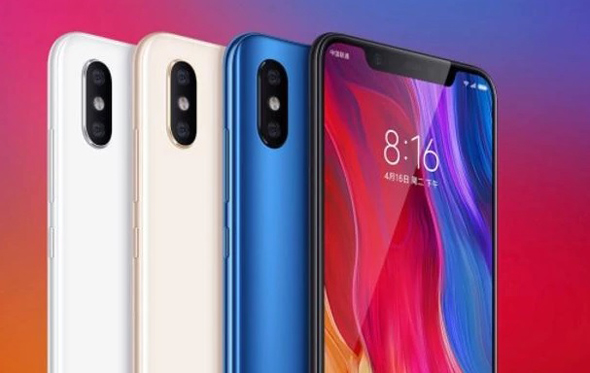 Xiaomi's new flagship Mi 8 device

With the Mi 8 phone, Xiaomi will be offering a major upgrade to the photo performance of its previous devices. Mi 8 will feature two 12 megapixel camera on the back, which have better performance than the camera on the iPhone X, according to DxOMark's image quality research. The front camera is a 20-megapixel camera with 3D scanning and an infrared sensor.

The facial recognition mechanism installed on the phone was developed by Mantis, whose officers are in the Tel Aviv suburb of Petah Tikva. Xiaomi will become the first to offer a mobile phone camera based on Manti's technology

The 3D image software on the Mi 8 was designed to support any device that is based on ARM chips, Gur Arie Bittan told Calcalist in an interview, which suggests that additional collaborations between Mantis and mobile phone makers could be in the works. Qualcomm and Samsung are among the investors in Mantis.

In addition to advanced facial recognition capabilities, the Mi8 device's camera includes artificial intelligence systems to improve the quality of the shot through optical stabilization, smoother facial features, and enhancements for low light conditions.