New Device Could Reduce Friendly Fire, Hunting Accidents
Israeli company SafeShoot has developed a sensor-based product that communicates location data in real time, alerting of friendly fire risks
Israel-based SafeShoot Ltd., which develops and markets shooting-related devices, is set to introduce a new device designed to prevent incidents of friendly fire. The device, called GreenShield, will be revealed next week at the Eurosatory exhibition in Paris.

For daily updates, subscribe to our newsletter by clicking here.

Founded in 2013, SafeShoot offers both shooting aids—which can be used with rifles, pistols, and even unmanned aerial vehicles and helicopters—and wearable safety devices, designed to be worn by shooting instructors, search dogs, medical and evacuation personnel.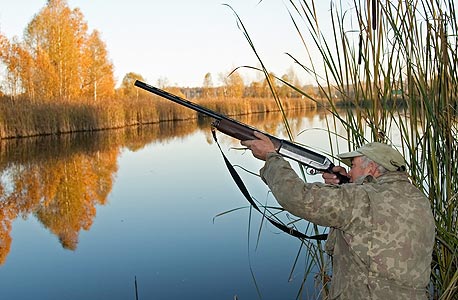 Hunter (illustration). Photo: Shutterstock

The GreenShield system uses sensors to detects the spatial position and barrel direction of SafeShoot devices and automatically alerts the shooter when there is a high risk of friendly fire. According to the company, the GreenShield system can alert a potential hit even when there is no line-of-sight and under severe weather conditions. Based on radio frequency communication, the system exchange data between the devices in the area in real time.

The article was first published on IsraelDefense.co.il