Real Estate Fintech Startup Obligo Raises $5 Million
Obligo offers real estate renters deposit-free leasing alternative based on open banking technology
Fintech startup Obligo Inc. announced Tuesday the completion of a $5 million seed financing round. The round was led by Israel-based venture capital firm 83 North and participated by Entrée Capital, HFZ Capital, and Viola Credit.

For daily updates, subscribe to our newsletter by clicking here.

Serving the real-estate market, Obligo offers an alternative to the security deposit—the sum of money required by most landlords when renting an apartment. Obligo's solution has renters provide landlords with a limited billing authorization based on open banking technology and backed by credit. In the event of a claim at the end of a tenancy, Obligo pays landlords immediately, collecting the money from the tenants in installments. Obligo's service is subscription-based and starts at $9.90 per month.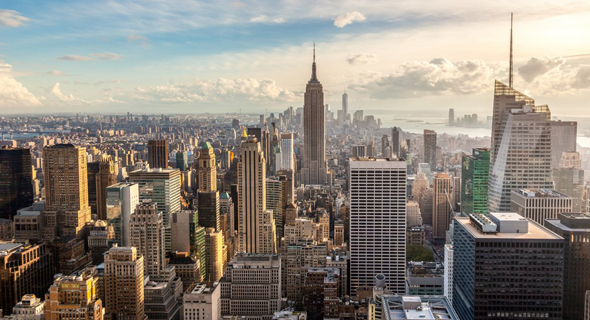 New York. Photo: Shutterstock

Obligo was founded by Israeli brothers Omri Dor and Roey Dor and is based in New York.

Obligo has recently entered partnerships with New York landlords Olshan Properties, a privately owned real estate firm, and Adam America, a real estate developer and investor. The two real estate companies collectively own and manage more than 15,000 rental units in New York City, Obligo said.