Israeli Real Estate Company Partners With AI Startup IntSite to Develop Autonomous Cranes
Real estate group Shikun & Binui will provide resources for the development of an artificial intelligence-based system capable of autonomously operating a crane within a construction site
Israeli real estate group Shikun & Binui Ltd. is partnering with Israel-based startup IntSite Ltd. to develop autonomous cranes, the companies announced Monday. The technology being developed is an artificial intelligence-based system capable of operating a crane within a construction site, with minimal risks.

For daily updates, subscribe to our newsletter by clicking here.

Signed as part of Shikun & Binui's innovation program, BuildUp, the agreement establishes a strategic partnership between IntSite and Solel Boneh Infrastructures Ltd., an engineering and construction subsidiary of Shikun & Binui, which will provide resources for the development of the technology. In exchange, Shikun & Binui will retain a commercial advantage in the local market, and an opportunity to distribute the technology to the global market.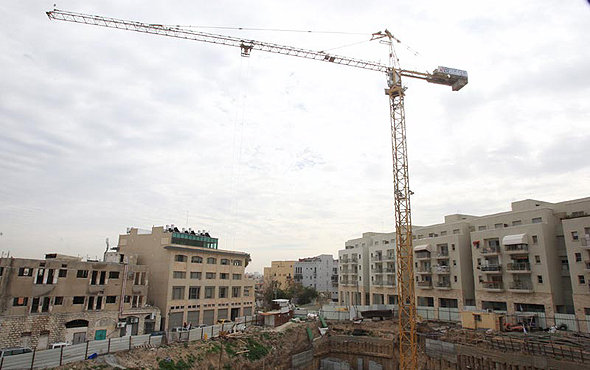 Crane (illustration). Photo: Amit Magal

The companies did not reveal the size of the investment nor did they provide a timeframe for the completion of the project.

Founded in 1924 as an arm of the Histadrut, Israel's biggest trade union, Tel Aviv-listed Shikun & Binui is one of the country's largest construction and infrastructure companies. The company is active in more than 20 countries through global subsidiaries.

Based in Haifa, a port city in the northern district of Israel, and founded in 2017, IntSite develops AI, internet of things (IoT) and machine learning technologies that increase cranes' productivity and help reduce costs.