World Bank Backs Palestinian Tech with $16 Million in Grants
The funding will be used to streamline business registration in the West Bank and to support investors eyeing Palestinian startups
The World Bank approved last week $16 million in funding for the Palestinian Authority and a Gaza nonprofit to support the growth of the fledgling tech economy in the West Bank and Gaza.

For daily updates, subscribe to our newsletter by clicking here .

The proliferation of digital businesses could offer new job opportunities in a region suffering from high unemployment, particularly among young workers, the World Bank said in a statement.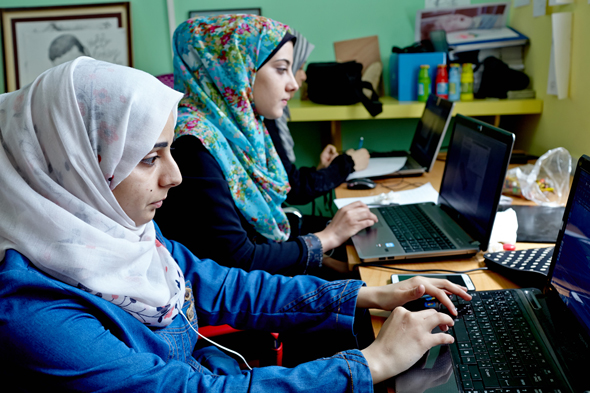 Tech entrepreneurs in Gaza. Photo: Bloomberg

One of the projects funded by the bank will seek to overhaul the business registration process run by the PA's Ministry of National Economy, saving money and time for startups and improving government transparency.

Citing the lack of financing for Palestinian startups, the World Bank said the initiative will provide assistance to potential investors. The World Bank funding will also help the Ministry of National Economy connect Palestinian startups with markets in the Arab world, including Arab communities within Israel.

Some of the funding will help Gaza Gateway, a non-profit commonly known as GGateway, set up a job training program for IT skills. Then, GGateway will try to get private companies to outsource IT services to the graduate of its program.

One of the projects that were unveiled focuses on improving public services. The World Bank will help the Palestinian Authority upgrade its financial management systems with new procurement policies that friendly to small business, and more timely vendor payment schedule.