Tips
When Good Companies Choose Bad Names
Before you know it, the name that no one is particularly proud of appears emblazoned on mugs, pens, notepads, the obligatory t-shirt. A primer on naming your startups by venture capitalist Adam Fisher
Great startups will succeed regardless of their bizarre or ordinary names, but choosing the right name early will give you and your company a powerful boost toward success. It helps you stand out, facilitates brand building and makes it easier for both employees and customers to identify with. But with so many other priorities, it's no surprise that early stage founders can't find the time to agree on a decent company name that they will be proud to see in the headlines.
For daily updates, subscribe to our newsletter by clicking here.
Founders typically defer the contentious naming issue by settling on a temporary name, which they promise to change prior to launch. Invariably the temporary name begins to grow on the founders and their early employees, who begin to develop an attachment to it. Alternative names surface, often by distraught investors, but detachment anxiety prevents founders from making a change. Even when founders are in agreement that the name sucks and is a source of ridicule, they point out how familiar the market already is with their name and inflate rebranding budgets to further defer action. And before you know it, the name that no one is particularly proud of appears emblazoned on mugs, pens, notepads, the obligatory t-shirt, and worst of all, a "prominent list of promising young Israeli startups".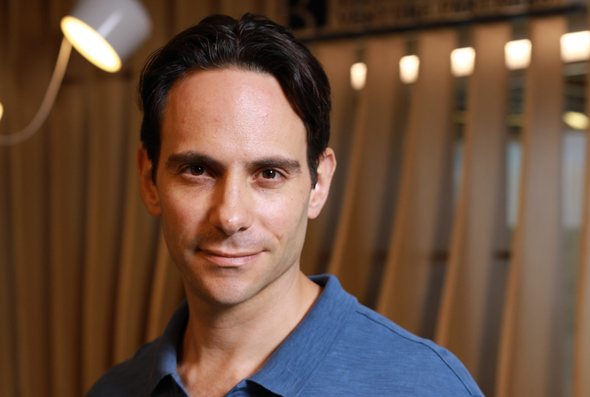 Adam Fisher, partner at Bessemer Venture Partners
This article explains why it is worth taking the extra time to carefully think through your company name and to solicit feedback early from people who won't just tell you what you want to hear.
As an early stage investor, I've had the privilege of being involved in companies at the founding stage where I was witness to the birthing of a name. My experience includes helping to name and/or spell Leaba Semiconductor (acquired by Cisco), Sedona Systems, Oryx Vision, Vayyar Imaging and BillGuard (acquired by Prosper), along with a few failures like Siano, Kerenix, and Kodeos. I've also made many entrepreneurs squirm in their chair talking about their company name, so I think I'm in a pretty good position to put together a helpful guide for company naming, with a particular emphasis on avoiding the most common mistakes.
Part I: Be Memorable
The main goal is to be memorable while resisting the temptation to be too clever. I say this because there is a natural tendency to search for a name with meaning or something that evokes the product's purpose or capabilities. Forget it. It's really not important for your company's name to have a meaning. Growth and expansion over time renders most names devoid of meaning in any case. PayPal was originally for paying your pal through an electronic handheld device such as a PalmPilot. Micron probably thought it was future proof before all semiconductor processes moved to nanometer scales. Coke used coca leaves and 7Up used lithium at one point, but thankfully that's no longer true and of course no longer relevant to customers anyway. One could argue that meaningful names, like Salesforce.com or Netflix, helped catapult them initially, but there are far too many counterexamples: Amazon, Adobe, Splunk, and Twilio are just a few.
Hundreds of technology entrepreneurs have struggled in vain to be both original and relevant, but unless you are focused on a veiled corner of the tech universe, there will always be a trade-off between originality and relevance. Instead, focus on being memorable, which involves being original, yet simple. Single word names generally work best, but to be memorable a name should ideally be differentiated and catchy.
There are dozens of good examples out there, but some of Israel's best include Anobit, Cotendo, Gigya, Goji, Gong, Fiverr, HiBob, Kashya, Kenshoo, Kizi, Kidaro, Nolio, Oberon, Onaro, Onavo, Outbrain, Panaya, Taboola, Viber, Waze, Wix, Xeround, YotPo, Zend, and Zerto.
If your intended name sounds like the nonsense names of creatures found in a Dr. Seuss book, planets in a Star Wars film or the name of a breakfast cereal, you are well on your way to understanding what it means to be memorable. Essentially if a child can say it and remember it, it's probably a good name choice.
Aside from being memorable, it is also important to find a suitable URL. It is rarely as simple as adding .com, so be prepared for unusual domains from countries you are unlikely to vacation in. More importantly, make sure there isn't another SEO minded company at the top of Google search results. Dislodging such a company may not be worth the effort.
Part II: Some Ideas for Generating Leads
1. Open the Dictionary at Random. Pick a two-syllable word. Most likely everyone will know how to read and pronounce these words even if the definition is unclear or its meaning irrelevant to your startup. Israeli startups such as Diligent, Applaus, Lucid, Conduit, Behalf, and Dune all did this well. Lemonade did this, although it also makes a valiant attempt to link it to the new found joy of buying and paying for insurance, which is a bit of stretch. Since a lot of companies have already used this dictionary method, you may have to play with a single letter to achieve something more unique, such as Provigent (Provident) or Savan (savant), both former Israeli semiconductor startups.
2. Baby Names from a Century Ago — This is now a favorite for American startups (e.g. Oscar Health), but there is no reason Israelis can't adopt the approach and become Americanized before even opening a subsidiary.
3. Borrow Names from the Ancients — Latin, Greek and Persian names work surprisingly well as in Nike. Take for example Valens Semiconductor, named after the Roman Emperor. Or ScyllaDB named after the mythological creature.
4. Relatively Obscure Place Names — There are a lot of city names out there that can serve as a resource for naming companies. Israeli companies that have used this approach include Ravello Systems, Sedona Systems, Habana (Havana), Annapurna, Iguaz.io, and Celeno.
5. Adopt an Animal– Some companies do this and add a color or some other adjective, such as "Red" or "Big," but this is now overused. More recently we have Israeli startups taking regional animals as their name. Israeli startups, Ibex, Oryx, and Oribi, coincidentally, are all names of antelope native to the Middle East and Africa.
Company names are not that important unless they are really awesome or really awful. If you can't come up with an awesome name, there is still no excuse for an awful name. Be memorable, avoid the pitfalls and hopefully you won't have to revisit it until your next startup.
Adam Fisher is a partner at venture capital firm Bessemer Venture Partners. In 2007, Mr. Fisher established the firm's Israeli office. Before joining Bessemer Venture Partners, Mr. Fisher was a partner at Jerusalem-based venture firm Jerusalem Venture Partners, working from New York, Jerusalem and Beijing.