IBM Appoints Aya Soffer As Vice President of AI Technology
In her new position, Ms. Soffer will run IBM's global artificial intelligence research and development operations in 12 centers worldwide
Multinational computer and technology company IBM has appointed Aya Soffer as vice president of artificial intelligence technology research, the company announced Sunday.

For daily updates, subscribe to our newsletter by clicking here.

Ms. Soffer's promotion comes after a series of significant contributions to IBM's AI technologies throughout the years, the company said in a statement. In her new position, Ms. Soffer will run IBM's global AI research and development operations in 12 centers worldwide.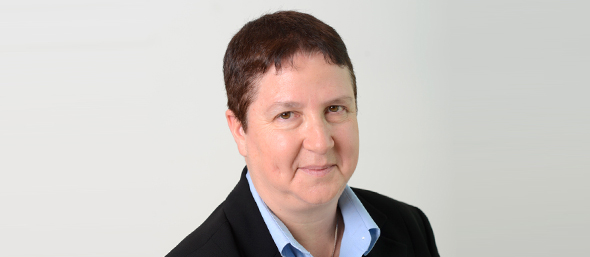 Aya Soffer. Photo: Miri Davidovich

Working out of IBM's research and development center in Israel's northern port city of Haifa, Ms. Soffer has been with the company for nearly 20 years and has headed teams developing technologies for text and video searching, natural language processing, artificial emotional expressions, augmented reality and computer vision. Ms. Soffer has also taken part in the development of Watson, IBM's artificial intelligence-based question-answering computer system. Prior to joining IBM, Ms. Soffer was a research associate at NASA.

IBM has several additional offices and research centers in Israel, including one in Petah Tikva, a town in the country's center, and one at Ben-Gurion University of the Negev in Be'er Sheva. In October, the company announced it is shutting down its Jerusalem office and transferring most of its employees to Givatayim, a town in the greater Tel Aviv area.