Compass CEO Ori Allon Plans to Acquire Stake in Boston Celtics
On Tuesday, Mr. Allon announced he relinquished ownership of a Jerusalem basketball team
Update: Ori Allon, the co-founder and CEO of New York-based real estate company Compass, is looking to acquire a stake in the NBA's Boston Celtics. Mr. Allon has already reviewed the contracts regarding the sale and is highly impressed with the team's General Manager and President of Basketball Operations Danny Ainge, people familiar with the matter who spoke on condition of anonymity told Calcalist. Mr. Allon's interest in the Celtics was first reported in April by Israeli news site Walla.
For daily updates, subscribe to our newsletter by clicking here.
On Tuesday, Mr. Allon announced he is transferring ownership of the Israeli basketball team he has acquired five years ago to focus on the future growth of his company.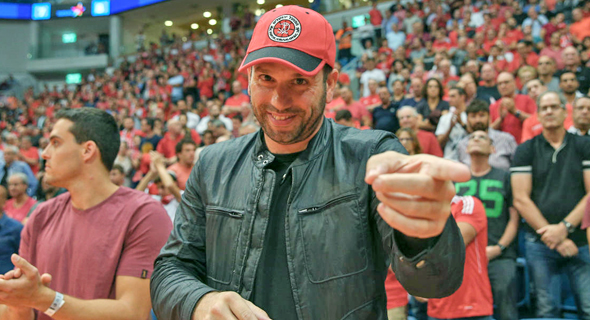 Ori Allon. Photo: Ohad Zwigenberg

According to NBA regulations, a person that owns another basketball team, cannot acquire a stake in an NBA team.

Mr. Allon acquired Hapoel Jerusalem Basketball Club, his childhood team, in 2013 in partnership with a group of investors. At the time, the club was on the verge of going defunct. It has since won two Israeli national championships.

Founded in 2012, Compass develops a digital portal for buying, selling, and renting real estate. In December the company raised $450 million at a $2.2 billion company valuation from Softbank Group Corporation's Vision Fund, bringing its total funding to $775 million.

On Tuesday, Mr. Allon announced in a post to the club's Facebook page that he has been reducing his involvement with the group since the beginning of the year, and has finished transferring all his shares to a group of investors. The decision came about as a result of Compass' recent growth, following consultation with the company's board, Mr. Alon wrote.

In the five years since the acquisition, both the basketball team he owned and the company he co-founded have gained significant, the latter growing from a 30 employees outfit to a company employing 5,000 people, Mr. Alon write. As a result, his priorities have necessarily shifted, he added.