Tel Aviv-Based Startup Seeking Regulatory Nod to Pay Employees in Bitcoin
Social engagement startup Spot.IM hopes to offer employees the option of getting paid at least a portion of their wage in cryptocurrency
Tel Aviv-based social engagement startup Spot.IM is seeking approval from regulators in Israel to compensate employees with bitcoin, two people familiar with the matter who spoke on condition of anonymity told Calcalist. The company hopes to offer employees the option of getting paid at least a portion of their wage in cryptocurrency, one of the people said.

For daily updates, subscribe to our newsletter by clicking here.

Coin value depends on trust, and in order to secure the future of crypto coins, companies, organization, and institutions have to recognize them as legitimate currency, Ido Goldberg, head of Spot.IM's Israel activity said in a phone interview with Calcalist on Tuesday.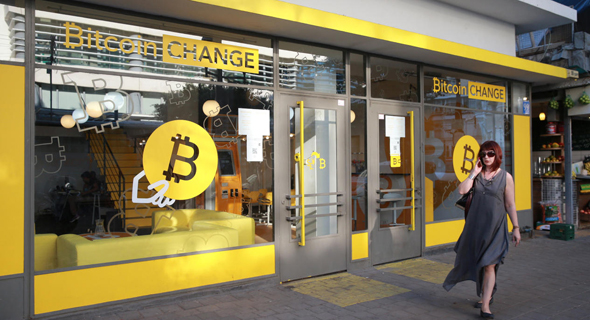 Bitcoin ATM in Tel Aviv. Photo: Orel Cohen

Spot.IM, which has around 50 employees in Tel Aviv and New York, has been in contact with the Israeli Tax Authority over the last month with regard to the issue, one of the persons familiar with the matter said.

Israeli tax regulations view money equivalents as an acceptable form of payment. "Any money, money equivalent or benefit given to an employee is viewed as taxable income by the Tax Authority," Itay Bracha a lawyer for the company said in a phone interview with Calcalist on Tuesday.

The Israeli tax Authority declined to comment.

The Israeli Ministry of Industry, Trade and Labor said it is looking into the matter, in a comment sent to Calcalist.