Opinion
Cryptocoin Creators Tackle Speed Challenge
To enable mass adoption, blockchain projects are currently looking for ways to increase the number of transactions per second
Current crypto coins are slow. How slow? Around seven bitcoin transactions can be processed per second. Ethereum blockchain is three times faster, but credit card processing is a thousand times faster or more. The low number of possible transactions per second has been recognized as one of the major challenges that need to be addressed in order to enable a wide adoption of cryptocurrencies.

For daily updates, subscribe to our newsletter by clicking here.

Speaking at a February conference in Dallas, Texas, writer and crypto evangelist James Altucher said that while Bitcoin is secure enough, it is too slow. Even Ethereum, which went to some length to solve the problem, is still far from meeting the benchmarks set by more traditional payment methods, like credit cards.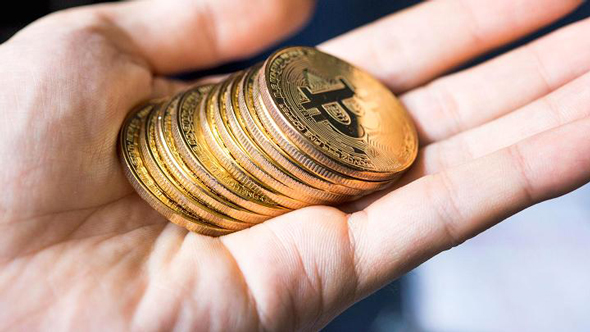 Bitcoin. Photo: Getty Images
Some crypto initiatives are addressing the challenge head-on. Three of the more noticeable ones are EOSIO, IOTA, and ENQ (Enecuum).
EOSIO, a free, open-source protocol, aims to enable "millions of transactions per second," according to a white paper published by the Block.one, the seller of the EOS token, a top-five cryptocurrency by market capitalization at approximately US$12.4 billion.
In May, Block.one named Rob Jesudason, the chief financial officer of Commonwealth Bank, as its group president and chief operating officer.
In April, Block.one announced a deal with blockchain enthusiasts Michael Cao and Winnie Liu to start a new $200 million joint venture fund, EOS Global. The announced purpose of the new fund: investing in Asia-focused projects utilizing EOSIO.
The IOTA Foundation develops the IOTA protocol, a Distributed Ledger Technology that can support hundreds of transaction per second. It utilizes an architecture called DAG, which has some advantages over the regular blockchain architecture. Backed by corporate players including Samsung and Bosch, its value currently stands at over $3 billion.
ENQ (Enecuum) promises to enable millions of transactions per second according to the company's white paper, and 60000 TPS according to the speech ENQ's Chief Business Development Officer Jev Vainsteins gave CNBC. Their testing network for a decentralized project, which allows testing of experimental features (also known as "testnet"), will be available to contributors and other related parties in two weeks, according to Vainstens' interview. The author was involved in ENQ's marketing activities in the past.
Papyrus, a crypto coin designed to connect advertising platforms with publishers, supports 16 thousand transactions per second, according to performance tests (the Papyrus Performance Tests report). Using the blockchain architecture, Papyrus may also pose a possible way to address the European GDPR privacy reform, by enabling users to tightly control how data pertaining to them is shared with advertisers.
The Hyperledger consortium, an open-source initiative led by The Linux Foundation that aims to create standards for the commercial use of blockchain, also tackles speed problems. According to a presentation by IBM, one of the companies involved in the project, the protocol supports up to one thousand transactions per second.
As more companies tackle the transactions per second limit, the discourse concerning the challenges facing crypto coins is also shifting from the TPS to the regulation of the blockchain-based tokenomics. According to the agenda of the Consensus conference that took place on May 14-16 in New York, the community is now focused on government relations, the token economy, corporate blockchain journey roadmaps, community governance, net neutrality, IOT, and personal data protection.
Ilia Stechkin is the founder of the TechComLab, the inbound marketing agency for high-tech companies.