Israel Can Become a Regulatory Sandbox for Self-Driving Cars, Blockchain, Former Government Official Says
Speaking at Calcalist's Capital Markets conference in Tel Aviv on Wednesday, Avi Licht, Israel's former deputy attorney general, said the country should "manufacture regulations" that would catalyze innovation
Israel can become a "regulation sandbox" for technology-driven innovation, the country's former deputy attorney general Avi Licht said last week.

For daily updates, subscribe to our newsletter by clicking here.

"Israel can identify the next wave, determine where the technology is headed and manufacture regulations accordingly," Mr. Licht said speaking at Calcalist's Capital Markets conference in Tel Aviv on Wednesday.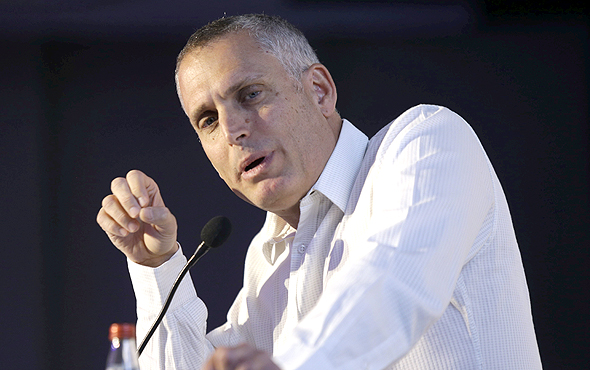 Avi Licht. Photo: Amit Sha'al

Autonomous vehicles are one field where Mr. Licht believes regulation can advance Israel's prominence. "We can shape the regulation in this field concerning insurance and the car's algorithm process, which determines who or what makes decisions when driving," he said.

Israel has a designated closed road for autonomous vehicle testing and open road testing has also been conducted by Jerusalem-based Intel subsidiary Mobileye. Mobileye recently froze open road testing after its autonomous vehicle was filmed in May running a red light in Jerusalem.

In May, Calcalist reported that Mercedes-Benz is filing for regulatory approval to test its autonomous car on public roads in Israel. In an October interview with Calcalist, Avner Flor, deputy director general of Israel's Ministry of Transportation, said the ministry intends to grant General Motors permission to perform similar tests.

Regulatory action concerning blockchain is already underway in Israel. New regulations, scheduled to come into effect in October, will see alternative financial services, including money changers and cryptocurrency-related businesses, obliged to report any suspicious cryptocurrency activity performed by their clients. In May, Israel's state comptroller, whose job is to oversee the policies and operations of the Israeli government, urged the prime minister and members of cabinet to avoid buying or selling cryptocurrencies, until regulation is settled.