Bureaucrats Duke It Out at Israeli Cannabis Exports Debate
On one side is the country's Ministry of Finance, on the other its Ministry of Public Security. Prime Minister Benjamin Netanyahu conditioned his approval on both ministries agreeing
The decision whether to approve the export of medical marijuana has hit another snag in Israel. On Sunday, a heated disagreement between government representatives led the representative of the public security ministry to storm out in the middle of the discussion after being told to "stop speaking like a retarded child," according to a person who was present who spoke to Calcalist on condition of anonymity.
For daily updates, subscribe to our newsletter by clicking here.
"There was screaming, and at one point it seemed as though it would come to blows if they were not stopped," said the person.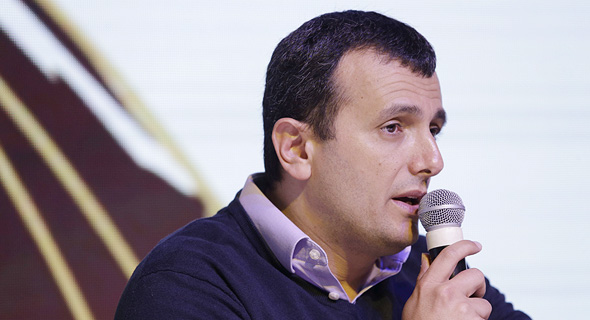 Shai Babad, the director general of the finance ministry. Photo: Amit Sha'al

Israel began reforming its medical cannabis regulations in 2016, leading many local farmers to pivot to marijuana growth in the hopes of gaining a license. In 2017, an Israeli parliamentary committee estimated that export could net Israel as much as $1.1 billion annually. A more recent analysis from April by economic advisors to Prime Minister Benjamin Netanyahu dramatically lowered the projection to around $70 million a year. The authors of the report, however, argued that approving export could give Israel a first-movers advantage and position it as a global leader in the market.

The decision on whether to approve export from Israel has been debated for a while, with the Ministry of Finance heading the faction in favor and the Ministry of Public Security conditioning its approval on various limitations and an increased enforcement budget. Mr. Netanyahu has approved the export but said the ministries should reach a compromise before the reforms are adopted by the government.

The bone of contention on Sunday was the public security ministry's continuous demand to either limit the number of growing permits distributed, or give the police the authority to do so.

During a speech delivered by Shai Babad, the director general of the finance ministry, the public security ministry's representative interrupted, patronized and corrected Mr. Babad several times, saying he was being inaccurate. At the height of the argument, Mr. Babad told the representative to "stop speaking like a retarded child," and refused to apologize when the latter demanded it, leading the representative to leave at the middle of the discussion.