Samsung's Harman Launches Innovation Task Force Harman X
Harman executive Sanjay Dhawan told Calcalist that a central portion of Harman X operations will be based in Israel
Samsung's connected car and audio technology subsidiary Harman International Industries has launched an innovation task force, Harman X. The new venture was inspired by Google's semi-secret research and development operation Google X, said Sanjay Dhawan, president of connected services at Harman, in an interview with Calcalist in late May.

For daily updates, subscribe to our newsletter by clicking here.

"Everyone knows Google X," Mr. Dhawan said. "I thought, how can I promote technological innovation and leadership at Harman? So I created Harman X."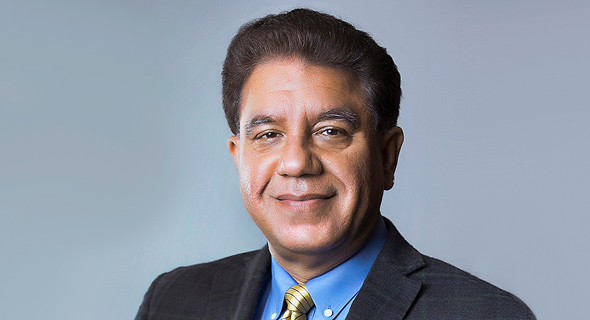 Sanjay Dhawan. Photo: Harman

Mr. Dhawan told Calcalist that a central portion of Harman X operations will be based in Israel, where the company intends to launch a new R&D complex in September.

Founded in 1980 and headquartered in Stamford, Connecticut, Harman develops audio products and connected technologies for the automotive industry. In 2017, Harman was acquired by Samsung for $8 billion and has operated as its subsidiary since. Harman employs 30,000 people in the U.S., Argentina, Europe, and Asia, and in Israel, where it currently employs a 250-person team.

Harman's Israeli presence was established in 2013 with the $8.5 million acquisition of driving app developer iOnRoad Ltd. In March, Calcalist reported that an augmented reality (AR) navigation system developed by Harman based on iOnRoad technology will be debuting in Daimler's next-generation Mercedes-Benz A-Class vehicles.

In 2015, Harman bought Israeli mobile software management company Red Bend Software, Inc. for a deal valued at $200 million. A year later, Harman bought Israeli automotive cybersecurity company TowerSec Inc.

One of the technologies Mr. Dhawan hopes to pin down, he said, is a system that automatically detects the mood of drivers and seamlessly adjusts vehicle audio and lighting accordingly.