Israel's Bank Association to Central Bank: Publish Guidelines on Cryptocurrency
The lack of clear guidelines regarding crypto-related financial activity makes it difficult for banks to perform due diligence
The Association of Banks in Israel is asking Israel's central bank to publish clear guidelines on how to manage cryptocurrency activity and accounts. A letter addressing the Bank of Israel and signed by the association's CEO Moshe Pearl was sent last week was. The letter was viewed by Calcalist.

For daily updates, subscribe to our newsletter by clicking here.

In the letter, Israel's commercial banks ask for the formulation of guidelines on how to administer the opening of new accounts with cryptocurrency-related activity, purchases of cryptocurrency, and client participation in initial coin offerings (ICO).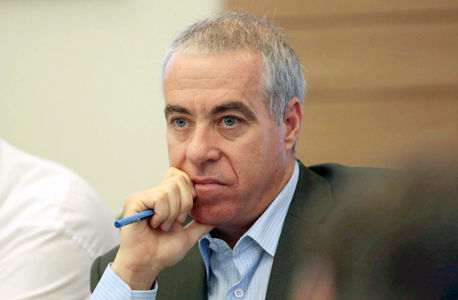 Moshe Pearl. Photo: Alex Kolomoisky

People looking to deposit cryptocurrency earnings in Israel run into complications as banks rely on provisions that are part of an Israeli anti-money laundering law to reject large deposits with an unverified source. In early May, Israel's largest bank, Hapoalim, agreed to receive a deposit of $200,000 in bitcoin earnings following a recommendation from the Tel Aviv District Court, setting a possible legal precedent.

The bank ascribed its objection to the fact that regulators in Israel have neglected to provide clear guidelines regarding cryptocurrencies, making it difficult for the industry to perform due diligence.

On May 23, the Israel Money Laundering and Terror Financing Prohibition Authority published a draft for an update to the law, which for the first time proposes red flags for crypto-related money laundering.