Opinion
Spotlight on Israeli Sports Tech in Time for the World Cup
While you won't see an Israeli squad on the field, there's plenty of Israeli tech at play
It is World Cup Season, and while you won't see an Israeli squad on the field, there's plenty of Israeli tech at play. The number of Israeli sport tech companies more than doubled in recent years, with over 103 active startups ranging from AR/VR technology to hydration management and motion tracking sensors.

For daily updates, subscribe to our newsletter by clicking here.

According to Start-Up Nation Central (SNC), a Tel Aviv-based non-profit organization that manages a database of Israeli tech companies, there are over 103 active startups in the Israeli sports tech ecosystem, most of them in early stage, with 34% still bootstrapped and 35% in seed stage. The rise in startup playing this field could be attributed to Israel's strength in computer vision and image and video analysis technologies.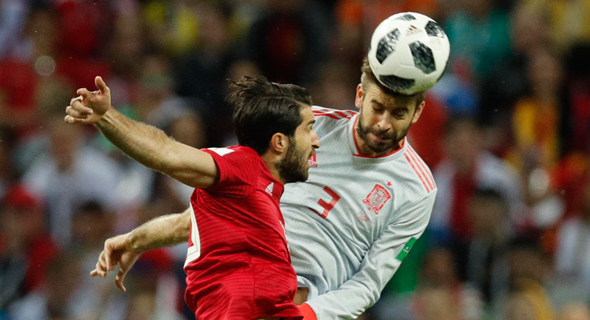 Worl Cup. Photo: AP

We have already seen a few modest success stories, too. Replay Technologies, Inc., which offers slow motion, multi-angle replays, sold to Intel for $180 million in 2016. In August 2017, Nielsen acquired VBrand Ltd., developer of a machine learning-enabled platform to measure brand exposure and impact in sports programming. VBrand's technology allows brands and rights holders to monitor and track sponsorship visibility within hours of an event and make adjustments to digital signage and social campaigns within a game or season. In April 2018, Nike bought Invertex Ltd, an Israeli startup that uses 3D images and AI to analyze users' feet and suggest shoe models and sizes for best fit.

What follows is a shout out to Israeli startups doing exciting things in the sports tech arena.

Minute Media is possibly the largest media and sports company to come out of Israel (disclosure: I'm an investor via Remagine Ventures) with brands such as 90min, DBLTAP, and 12up. Founded in 2011, Minute Media reaches 80 million unique users across its platform and showcases curated content generated by its editorial staff as well as 5,000 engaged sports fans. The company has raised a total of $77 million to date, including the latest round of $17 million led by Goldman Sachs and return investors Battery Ventures.

PlaySight Interactive Ltd.'s camera-and-kiosk system is built with analytics technology that turns any court into a SmartCourt, offering line calling, live streaming, instant multi-angle video replays, and detailed statistics. Founded in 2010, PlaySight is recognized by the International Tennis Federation (ITF) as a Player Analysis Technology and is approved for use in all ITF-sanctioned tournaments.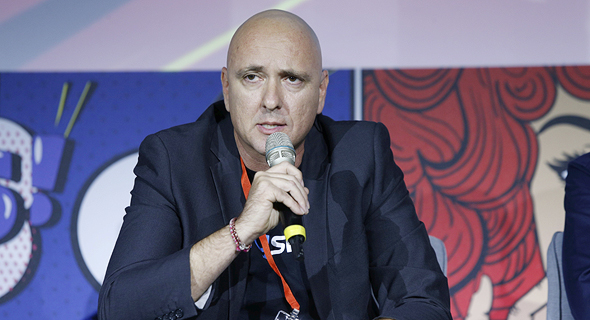 PlaySight CEO Chen Shachar. Photo: Amit Sha'al

WSC Sports Technologies Ltd.'s video technologies analyze sports broadcasts in real time, identifying every component of a game, and generating customized highlights of every player, team, and moment. Ranked as the seventh fastest-growing Israeli company according to Deloitte Fast50, WSC Sports raised $12.5 million from Intel Capital, Plus Ventures, and private Investors.

Udobu SL works with top sports clubs to help fill stadiums, using its proprietary fan behavior prediction technology. With Udobu, users can segment and target their fans based on their predicted behavior in upcoming games.

Pixellot Ltd. offers ultra-high resolution unmanned video products. Pixellot streamlines the video production workflow by deploying an unmanned, multi-camera system in a single, fixed rig—with additional angles as required—to cover the entire field, offering a stitched panoramic image. Advanced auto-production enables automatic coverage of the flow of play.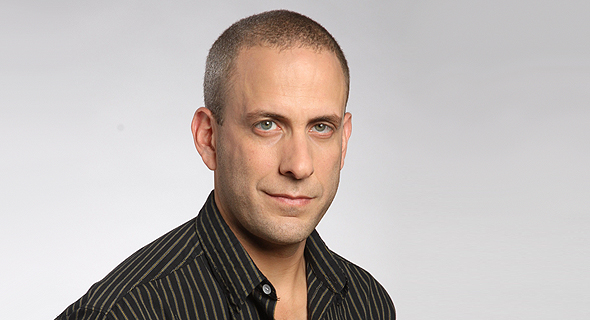 Asaf Peled, co-founder and CEO of Minute Media. Photo: PR

ClearVuze is building software that autonomously controls drones and positions them to capture video of the environment below. The video is then processed to obtain a comprehensive understanding of the scene, using structure-from-motion, machine learning, and tracking algorithms. This enables the company to provide customers with high-level, customized analytics derived from the video data and tailored to their particular use cases.

Texel provides a white-label VR provisioning solution for broadcasters or content owners. Texel's goal is to help in the provisioning of live, immersive virtual reality experiences, targeting live sports and entertainment content. The company offers 360-degree video-resolution quality and a per-frame, millisecond synch between viewer groups, allowing friends in different locations to virtually attend an event together despite the various networks in between.

Peer5, Inc. is building a decentralized hybrid server and P2P content delivery network to deliver content quickly and with remarkable resilience during times when servers feel stress.

Eze Vidra is a startup investor and platform builder. He's the founder of Google's Campus London, of Techbikers, a non-profit organization supporting children's education and tech community building through cycling, and of VC Cafe, and a former general partner at Google Ventures. You can follow him on Twitter at @ediggs.