After Hitting New Low, Interception Company Ability Jumps on Nasdaq
The company closed at $2.16 on Wednesday and at $4.99 on Friday, and is currently almost 10% up in pre-trading
Ability Inc., a Tel Aviv-based company providing interception, geolocation, and cyber intelligence products to security agencies, more than doubled its stock price on Nasdaq over the past few days. The company's stock closed at $2.16 on Wednesday and at $4.99 on Friday, and is currently almost 10% up in pre-trading.
For daily updates, subscribe to our newsletter by clicking here.
The jump was supported by a significant increase in trading volume: while Ability usually sees a daily volume of a few thousand to a few tens of thousands, on Thursday and Friday its stock recorded a trading volume of 8-9 million. As Two-thirds of Ability's shares are held by its two founders, CEO and chairman Anatoly Hurgin (32.3%) and chief technology officer and director Alexander Aurovsky (32.3%), this means the trading volume covers around 800,000 shares, each of which changed hands around 10 times a day.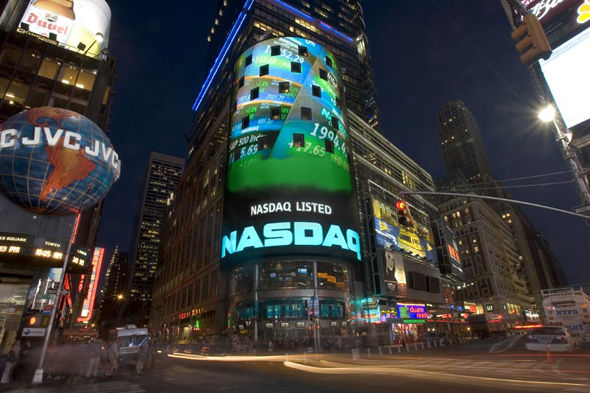 Nasdaq. Photo: Nasdaq

Founded in 1994, Ability listed on Nasdaq in 2015, following a merger with Cambridge Capital Acquisition Corporation. The company also listed on the Tel Aviv Stock Exchange the same year. When it listed its stock was worth around $100 on Nasdaq, but since then ability went into a tailspin, losing the majority of its board twice, postponing the publication of its annual reports, and being the target of an SEC investigation as well as lawsuits filed by investors in both the U.S. and Israel.

The drastic crash of its stock—Wednesday's closing price being its lowest yet—led Nasdaq's Listing Qualifications Department to notify the company in January that it is not in compliance with the listing rules, due to "failure to maintain a minimum of $2,500,000 in shareholders' equity."