Fifth Acquisition Deal for Israeli Insurer Phoenix May Go Up in Flames
China-affiliated Sirius International Insurance has been negotiating the 51.1%, NIS 2.5 billion acquisition since September
On July 5, the last extension of the acquisition agreement signed between Sirius International Insurance and Israel-based Delek Group for the controlling stake of Israeli insurer Phoenix Holdings will end. If it is not approved by Israel's Commissioner of Capital Markets Dorit Salinger by that date, Sirius will be required to sell the 4.9% stake it has already acquired from Delek and abandon the deal.
For daily updates, subscribe to our newsletter by clicking here.
Sirius and Delek first signed the agreement in September 2017, with Sirius paying NIS 208 million ($57.5 million) for the aforementioned stake. In November, Sirius announced it has moved to exercise its option to purchase all of Delek's remaining shares in the Phoenix, 46.2%, for another NIS 2.3 billion ($640 million).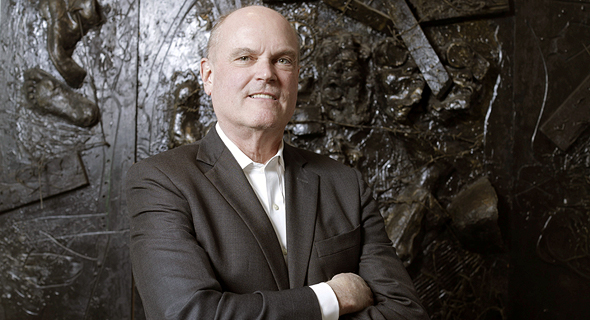 Sirius International Insurance Group CEO Allan Waters. Photo: Amit Sha'al
Sirius, a majority-owned subsidiary of Singapore-based investment company China Minsheng Investment Group (CMIG) International, is the fifth buyer to hold talks with Delek regarding the Phoenix in recent years, and the first required by Delek to make an initial acquisition without receiving regulatory approval for the deal.
Delek previously negotiated with Chinese conglomerate Fosun International and Chinese Fujian Yango Group, both of which were blocked by the Israeli regulator. A deal with American company AmTrust Financial Services Inc. was canceled less than a month after the two signed a non-binding memorandum of understanding, as was an earlier deal with the Kushner Group.
Israeli business magnate Yitzhak Tshuva is the controlling shareholder of Delek. Due to a law passed by the Israeli Parliament in 2013, intended to reduce market concentration and increase competitiveness, Mr. Tshuva is required to separate financial assets and his real property by the end of 2019.
Sirius CEO Allan Waters visited Israel in March to meet with Ms. Salinger's deputy, Delek executives and media personnel to promote the deal. In an interview with Calcalist, Mr. Waters stated that though Sirius is Chinese-affiliated, the parent company gives Sirius a free hand when it comes to its insurance activities. He also said that the company intends to keep Phoenix's current management, including its CEO Eyal Lapidot, in place, as well comply with the regulator's demand that most of the board will be Israeli.
Sirius' 4.9% is currently worth NIS 245 million, up NIS 37 million from the acquisition price, though that may be a small consolation following the work that went into the deal. As the price per share agreed upon for the deal is 18% lower than Phoenix's current market capitalization, Delek will not agree to extend the deal at the agreed-upon valuation.