Public Data Doesn't Capture Extent of Chinese-Israeli Deals, Says Investor
Having spent the past decade living and working in Hong Kong and Beijing, investor Amir Gal-Or is one of the early pioneers of the tightening business ties between China and Israel
Having spent the past decade living and working in Hong Kong and Beijing, investor Amir Gal-Or is one of the early pioneers of the tightening business ties between China and Israel. According to Mr. Gal-Or, while Chinese interest in Israeli technology is on the rise, cultural divide and restrictive regulations mean that business opportunities between China and Israel are still constrained. Relations between the countries will need to mature for a decade or more, for Chinese companies to make the sort of big acquisition of Israeli technology companies like Intel's $15.3 billion acquisition of Jerusalem-based auto tech company Mobileye, Mr. Gal Or said.

For daily updates, subscribe to our newsletter by clicking here.

The founder and managing partner at Infinity Group, an Israeli-Chinese equity fund with more than $1.5 billion under management, Mr. Gal Or received the "China Government Friendship Award," the highest honor bestowed on foreigners by the Chinese government, in 2017. Infinity Group operates 23 funds, incubators, and accelerators across China. The fund is backed by the China Development Bank and Israeli investment company Clal Industries.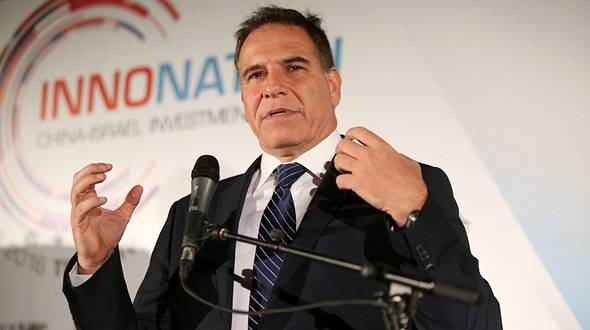 Amir Gal-Or. Photo: Amit Sha'al

In recent years, Mr. Gal-Or has served as chairman of the annual Innonation China-Israel Investment Summit, which connects Israeli technology companies with potential investors and collaborators in China. Since the first summit in 2016, Innonation was attended by 500 Israeli tech companies and over 15,000 Chinese investors and strategic partners, yielding over $4 billion in proposed investments, according to Innonation.

While the Israeli interest in China has risen in recent years, among some of the Israelis working with China there is a sense that the buzz about China exceeds results. While dozens of brokers are working to connect Israeli technology with Chinese money, notable deals, such as Bright Food's acquisition of Tnuva, an Israeli food processing company specializing in dairy products, and ChemChina's acquisition of ADAMA Agricultural Solutions Ltd., are few and far between.

"Many of the deals remain undocumented," said Mr. Gal-Or. "At Infinity, we reported about 5% of the investments we made." About a year and a half ago the Chinese government closed the tap on investments outside of China, and Chinese companies must now go through an arduous bureaucratic process to close deals abroad. "We see much fewer deals where one company invests millions in another company and more deals where companies exchange knowledge, research and development partnerships, and consulting agreements. These deals receive less attention," Mr. Gal-Or said.

"These smaller deals are seeds that will ripen," Mr. Gal-Or said. "Foreign companies today cannot list on the Chinese stock exchanges and the Hong Kong Exchange is not ready yet to take on technology companies," he said. "When the stock exchanges open up we will Israeli companies listing in China and the number of mergers with Chinese companies will increase."

In addition to regulatory restrictions, cultural differences create a challenge for Israeli companies looking for business opportunities in China, Mr. Gal-Or said. Israeli entrepreneurs, many of whom studied or worked in the U.S. and Europe, have learned to adapt to that business world. China is a different story.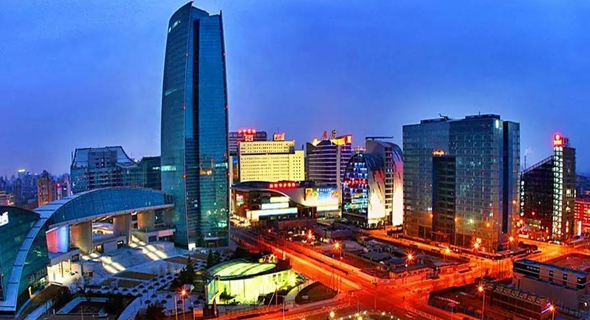 Beijing. Photo: China Daily

"In China the main problem is data. There are half a million companies here and you cannot simply find information about them online, not even in Chinese," Mr. Gal-Or said. "Israelis do not always know who they are meeting with and what they want. Israelis want Chinese money or a bigger market share in China, while the Chinese are interested in knowledge-transfer deals and buying deep technologies, which some Israeli companies say they have while in reality, they don't."

According to Mr. Gal-Or, China has become the first destination for many Israeli companies in the field of medtech, fintech, clean energy, and agricultural technology. He believes it will take another 10-20 years for China to rival the U.S. in the number of Israeli companies it attracts.

The Chinese government navigates the economy by issuing subsidies, grants, and regulations. In 2017, China's government launched an effort to promote artificial intelligence technologies in order to become a global leader in research and implementation of AI within 12 years. This means that a lot of money will flow to AI research and acquisition in the coming years.

Mr. Gal-Or said he is set to launch an AI-based system designed to detect potential business connections between Israeli and Chinese companies at this year's Innonation Summit. The system, which is supported by the Chinese government, allows Chinese investors and Israeli entrepreneurs search a constantly updated online database. "Our goal is to improve 100 times the use of resources," Mr. Gal-Or said. "Today the trend is to work through brokers who try to introduce you to those they already have a relationship with. It is a bad and outdated system because it does not guarantee you'll meet the right person for you."

To survive in China, Mr. Gal-Or said, Israeli companies must come together. "An Israeli ecosystem must be created in China," he said. "If each Israeli company will work here alone it will not last."