EBay Israel Laying Off Dozens of Employees
In January, the company announced its intention to hire 100 new employees
EBay Israel is laying off dozens of its employees as part of a global reorganization strategy, one person familiar with the matter told Calcalist Wednesday on condition of anonymity.
For daily updates, subscribe to our newsletter by clicking here.
EBay employs some 330 people in its center in Israeli port city Netanya, in two main domains, research and development and business. Most of the cut jobs are from the company's development center, the person said, but the terminations will mostly impact content-related jobs and not developers.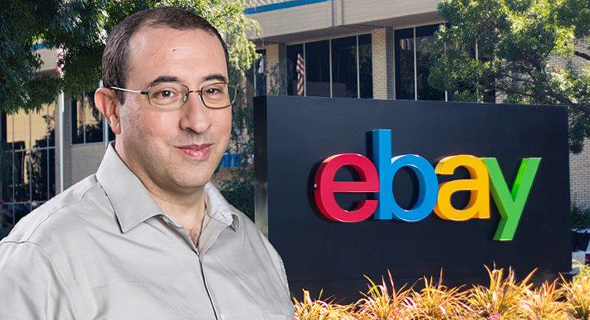 EBay Israel general manager Moti Eliav. Photo: Inbal Marmari
In January, eBay announced its intention to hire 100 additional software engineers and data scientists. In April, eBay Israel's general manager Yuval Matalon stepped down after seven years, and was replaced by eBay Israel's director of product development Moti Eliav.
As a company, eBay conducts constant evaluations for its business ventures and investments, eBay Israel spokeswoman and head of communication Natali Ziv told Calcalist, adding that at this point the company has no further comment.