Rafael Sells Tank Defense System to U.S. Army in $193 Million Deal
The Trophy system serves as an Iron Dome for tanks and armored vehicles, detecting and intercepting threats in real-time
Israeli defense contractor Rafael Advanced Defense Systems Ltd. announced on Tuesday it has signed a $193 million deal to supply the U.S. military with its Trophy active tank and armored vehicle defense system. Rafael signed the deal with defense contractor Leonardo DRS, a supplier of the U.S. military.

For daily updates, subscribe to our newsletter by clicking here.

Developed jointly by Rafael and defense electronics company Elta Systems Ltd., a subsidiary of government-owned Israel Aerospace Industries Ltd. (IAI), the Trophy is the world's first operational active defense system designed for armored vehicles, according to Rafael. Operational since 2011, the Trophy is already installed in hundreds of Israeli tanks and combat vehicles, and is contracted to be installed on more than 1,000 Israeli military vehicles. The U.S. military is set to install the Trophy on its M1 Abrams battle tanks, Rafael said.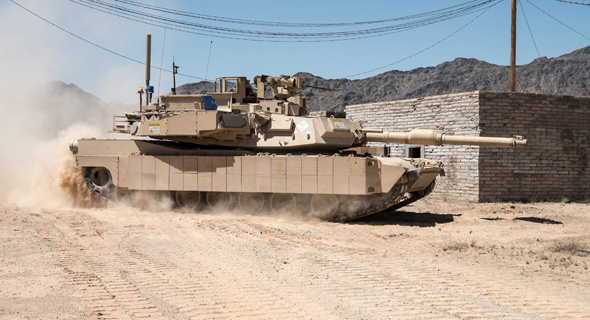 Tank installed with Trophy defense system. Photo: Rafael

Serving like an Iron Dome for tanks, the Trophy is a system of sensors capable of detecting and classifying threats and their precise location in real-time. Once a threat is detected, the system launches a countermeasure to intercept it. Additionally, the Trophy system shares data on the location of threats with forces in the field.

The U.S.-bound Trophy systems will be manufactured in Israel and in the U.S.

According to defense ministry data, Europe accounted for 21% of Israel's export in 2017, North America for 14%, and Asia and the Pacific accounted for 58%.