Opinion
How Blockchain Technology Can Revive Online Journalism
Blockchain micropayments can provide alternative revenue channels for publishers
Many people erroneously think that the blockchain technology is all about cryptocurrencies. Indeed, as we mentioned in our previous article, "ICOs Are the Next Stage in the Evolution of Startup Funding," bitcoin is the very first and the most widely used application of blockchain technology. However, although a fairly new technology, blockchain has more applications than merely bitcoin (or other cryptocurrencies) and it can be structured in different ways.

For daily updates, subscribe to our newsletter by clicking here.

Nowadays, online journalism faces two major fundamental challenges. The first challenge is the collapse of traditional advertising models which supported journalism for a long time. The second challenge is the rise of the clickbait (a link designed to lure end-users to a certain webpage) and of the fake news phenomena. Both trends have led to a gradual wide-scale dwindling of support and public confidence in online media.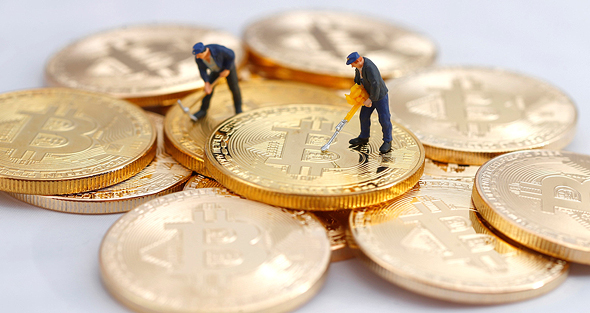 Bitcoin (illustration). Photo: Shutterstock

Today, online journalism companies have only two viable funding options. The first, and more common is advertising. However, in this option, other players such as social media and search engines extract most of the profit for themselves. The second option—which is less relevant to domestic and small publications, which do not tend to have a large enough audience—is to fully or partially hide their content behind a paywall.

Thanks to its increased security levels as well as long chains of authenticity, blockchain can help online publishers regain their consumers' trust. This technology can also be the answer to the online journalism funding problem since blockchain can facilitate a micro-payment ecosystem, which was not practical or efficient in the pre-blockchain era.

Another important aspect of blockchain, which is possible thanks to the cryptocurrency token economy, is micro-tipping – a new potential payment model for the journalism industry. Existing systems or services for processing payments in fiat money are relatively expensive. However, in the blockchain world, the process of tipping is much cheaper and easier, and authors would be able to collect micro-tips for as long as their piece is available. Similarly, readers who like a certain author can subscribe to that author, and instead of just clicking the "like" button, they would be able to micro-tip him or her.

Not only journalists would benefit from a micro-tipping model. Commenters, for example, could also be micro-tipped, thus, creating an incentive for commenters to be careful and smart about the content they write. On a side note, a micro-payment system may also help to reduce the trolling phenomenon by requiring commenters to buy their right to comment in a simple way that will not put up unnecessary obstacles to that type of activity.

The adoption and use of blockchain technology are still in their early beginnings. As with every new technology, the use of blockchain is not a panacea. It will not solve all problems, and there are issues that must be considered. For instance, the restrictions and limitations of any blockchain implementation, how controls are applied to blockchain systems, ways to handle malicious end-users, how to address low rates of adoption or support for this technology amongst different audiences, the price volatility that is traditionally associated with cryptocurrency tokens, various privacy-related issues, and finally and especially true for the journalism industry–-the ethical implications of covering the blockchain and cryptocurrency spheres.

Yair Geva is head the tech group at Israeli law firm Herzog, Fox & Neeman. Ofer Toledano is an associate at the law firm.