Israel Security Agency, Tel Aviv University Venture Arm Announce First Accelerator Cohort
Seven startups in the domains of artificial intelligence, natural language processing technologies, data science and robotics were chosen for the first cohort of the program
In May, the Israel Security Agency, also known as Shin Bet, announced a partnership with Tel Aviv University's TAU Ventures to establish an early stage accelerator program called The Xcelerator. The first cohort of the program, which will last four months and focus on the domains of artificial intelligence, natural language processing technologies, data science, and robotics, was announced Monday.

For daily updates, subscribe to our newsletter by clicking here.

The seven participating startups were chosen by a joined committee, and received a no-strings-attached grant of NIS 50,000 (around $13,700) from the agency.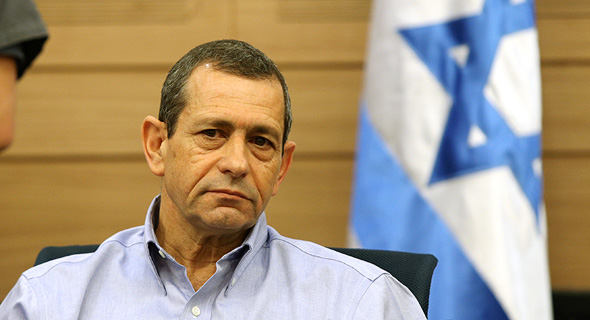 Shin Bet deputy director Nadav Argaman. Photo: Amit Shabi

The startups chosen are CannyAI, which develops AI-based technology for editing and synthesizing video; AutoPlay AI, which develops bots for automated tests of software products; XTend, a company developing technology for connecting between the human eye and drones; Clone, which uses AR and VR technology for developing holograms that can enable people to send a virtual avatar to different locations; Talamoos, which develops machine learning and big data-based prediction platforms for consumer behavior; Cyabra Strategy Ltd., a company helping politicians and brands defend themselves from digital attacks involving fake news and disinformation; and Legal Automation, which develops a system for the automatic analysis of documents.

An organization looking to maintain its edge must be at the forefront of technology, said in a statement Shin Bet deputy director Nadav Argaman. This means redefining the agency's technological approach and connecting to the most innovative ideas and solutions, he said.

The seven startups chosen are at the cutting edge of deep technology in Israel, said in a statement Nimrod Cohen, TAU Ventures' managing partner, who will be running the program.

Another Israeli security agency involved in the local startup scene is Mossad, which launched a technological innovation fund called Libertad Ventures last year. The fund announced it made its first investments in March.