Israel's Shin Bet Security Agency Taps Local Startups
The Israel Security Agency is teaming up with Tel Aviv University's TAU Ventures to set up an accelerator program for startups
The Israel Security Agency, better known by its acronym Shin Bet, is teaming up with Tel Aviv University's TAU Ventures to set up an accelerator program for startups. The first round of the program will focus on startups developing technologies utilizing artificial intelligence, natural language processing, robotics and data science.

For daily updates, subscribe to our newsletter by clicking here.

The new accelerator program, which opens in June, is recruiting early stage startups with viable technology, according to announcement made on Wednesday. They don't have to be focused on the military and defense market.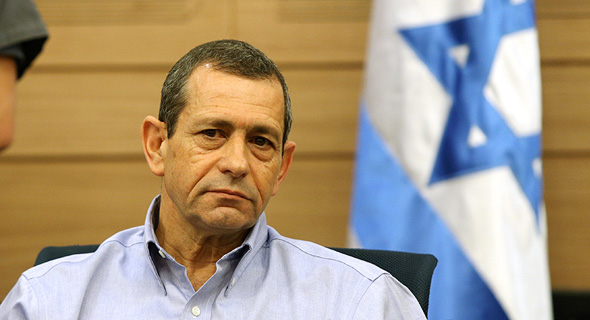 Nadav Argaman, head of the Shin Bet Photo: Amit Shabi

The program will be the first time the Shin Bet "is investing in and supporting technologies from the local ecosystem of entrepreneurship, seeking to adopt these technologies and employ them in its routine activity," said Nimrod Cohen, TAU Ventures' managing partner. Mr. Cohen will be running the accelerator program.

Six startups will be selected for the four-month-long program, which has been dubbed The Xcelerator. Each will receive $50,000, allocated out of the Shin Bet's budget, without giving up any equity.

The startups that are selected will also receive guidance from subject matter experts at the security agency and the university.

The announcement comes several months after the Mossad, an Israeli intelligence agency, began supporting a portfolio of startups through a new venture capital fund called Libertad.

In March, Israeli defense contractors Rafael Advanced Defense Systems Ltd., and ELTA Systems Ltd., a subsidiary of Israel Aerospace Industries Ltd., announced they have joined an innovation program aiming to connect established companies and national security agencies with local Israeli startups.

Between 2012 and 2014, the technology research and development arm of the Israeli Ministry of Defense funded over thirty development projects in Israeli startups, Calcalist reported in March.