Bill to Remove Online Incitement Is Undemocratic, Israel's Government Watchdogs Warn
The legislation, known as the "Facebook bill," is expected to come up for a vote before Israel's parliament next week
Government watchdogs in Israel are warning about the negative consequences for free speech should the parliament pass legislation known as the "Facebook bill," which is expected to come up for a vote next week.

For daily updates, subscribe to our newsletter by clicking here.

First proposed in 2016 and soon endorsed by government ministers, the law would allow a court to order social media networks to remove content deemed to be inciting terrorism without the current due process requirements.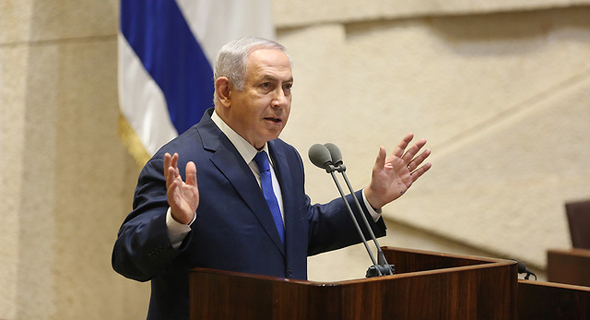 Israeli Prime Minister Benjamin Netanyahu. Photo: AP

"The law will be used to censor political express, public protests and criticism of the government," watchdog groups wrote in a letter to a joint parliamentary committee tasked with reviewing the bill before it is presented to the full body of lawmakers. The letter was drafted by Israel Democracy Institute, a nonprofit focused on civil liberties and governance issues.

"The bill reflects a need to deal with harmful content published on social media but it does so in too broad with potential to cause more harm," the letter says. "The bill allows for a level in invasiveness that does not exist in any other democratic country."

The bill would allow prosecutors and government attorneys to fast-track a court petition and have content removed if it threatens to endanger public safety, national security, the life of an individual, or the country's economy and infrastructure.

Facebook and other social networks already collaborate with the Israeli government, voluntarily accepting the vast majority of requests to remove content Israel calls online incitement.