Mantis Vision Raises $55 Million, Announces Chinese Venture
The Israeli 3D imaging company is backed by Samsung and by China's Luenmei Quantum, which has partnered with Mantis on a new joint venture
Israeli 3D imaging company Mantis Vision Ltd. has raised $55 million from Samsung Catalyst Fund, Chinese company Luenmei Quantum Co. Ltd., and a third, undisclosed investor, Mantis Vision announced Monday morning. In a Sunday interview with Calcalist, Mantis Vision CEO Gur Arie Bitan said that the company has been operating in China for some time as part of a joint venture with Luenmei Quantum, called Mantis Vision Technologies. The venture, officially announced Monday, is dually-owned by Mantis and Leunmei and employs 30 people, operating out of offices in Beijing, Shanghai, and Shenzhen.

For daily updates, subscribe to our newsletter by clicking here.

Founded in 2005 and based in central Israel, Mantis Vision develops 3D scanning technologies used to create 3D content for a wide range of applications, including 3D cameras for smartphones, industrial grade 3D scanners, 3D facial recognition technologies and 3D Volumetric studio for augmented reality applications. In Late May, Mantis Vision announced a collaboration with Chinese electronics company Xiaomi to integrate a Mantis Vision 3D camera into Xiaomi's Mi8 smartphone. In late June, Korean website The Bell reported that Samsung has tapped Mantis Vision to provide its 3D facial recognition technology for its upcoming flagship smartphone, the Galaxy S10.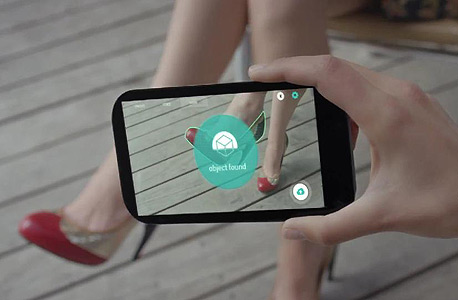 Mentis Vision. Photo: PR

The company has raised $83 million to date.

In the interview, Bitan said that Mantis' Chinese venture is pushing the company's technologies "very hard" in China, primarily in the fields of mobile, consumer technology, and access control. "In China, if you don't have boots on the ground you are going to find it very difficult to gain business over time," Bitan said.