Opinion
The Tables Are Turning on Gett
Gett may have been at one point a roaring startup. Now, it's becoming a ride-hailing loser
Only two years ago, Gett looked like another Israeli startup success story. After a $300-million investment from Volkswagen, the company seemed to be a veritable competitor in the global ride-hailing market. But soon, multiple reports surfaced painting the picture of a company struggling to realize its vision. Gett is losing millions on a product that is simply not competitive.

For daily updates, subscribe to our newsletter by clicking here.

According to financial filings from Vostok New Ventures, a Gett investor, the startup lost 5% of its value in the first quarter of 2018. If the faltering of its plans to launch in Russia wasn't enough, now it looks like Gett is giving up on its operation in New York. Bloomberg reported on Sunday that Gett is considering a sale of Juno the startup it acquired in April 2017 for $200 million. Juno was supposed to be Gett's anchor in the company's U.S. expansion.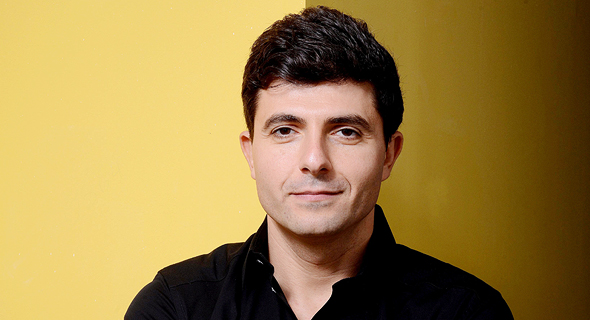 Gett CEO Shahar Waiser. Photo: Eyal Yitzhar

Russian cities represent a small proportion of the 120 markets where Gett operates, but they offer a lot more promise for growth than other destinations. Gett has estimated that the Russian ride-hailing market is growing at a rate of 6-10% a year compared to the global rate of 3-5%.

The country was supposed to be a golden goose for Gett, helping it overcome a series of global competitors. Gett put a lot of resources into Russia. In September 2016, it announced it would spend $100 million by the end of 2017 with the stated goal of controlling 50% of the Russian market. Gett even got a loan of $100 million from Sberbank of Russia but then Yandex, a local tech company, announced a partnership with Uber. The various players are not forthcoming about financial performance in Russia but it's clear the landscape got more challenging for Gett.

Since the 2016 investment from Volkswagen, Gett has been on a hiring spree, according to LinkedIn data, which lists the number of employees going from about 200 to nearly 900 in a two-year period. Most of the new employees appear to have been added to the company's marketing and sales teams.

Gett is trying to broadcast a sense of optimism. In a statement announcing its recent funding round, Gett CEO Shahar Waiser said the company is expecting to become profitable, without counting research and development expenses, by the first quarter of 2019—"much sooner than competitors."

The statement was apparently meant to dispel the rumor mill by telling the world that Gett does not operate its own fleet of cars and that as a technology company its main expenses have to do with research and development. Saying that the non-technology side of the business is meaningless. As a taxi company, Gett's business model ensures it brings in more money on rides than it spends. Drivers don't get paid a set salary, which would be a major liability for Gett. Rather, they collect a commission.

Founded in 2010, Gett has raised more than $700 million. Its entrance into the big league came with the Volkswagen deal. The automaker even said in September 2017 that Gett would run the company's future electric-autonomous-shared vehicle project.

Since then, however, Volkswagen has switched its strategy. Reports began coming out as early as October saying that Volkswagen was not going to participate in another funding round in Gett. The ride-hailing company sought to raise half a billion dollars on a valuation of $2 billion to $3 billion. Volkswagen meanwhile was busy devoting resources to building its own ride service. In the end, Gett raised last month an $80 million round with a $1.4 billion market valuation. No new investors joined.

When asked for comment, a Gett spokesman said, "the claims made in this article are bogus lies that twist reality."