Workplace Management Company SpaceIQ Raises $2.5 Million
SpaceIQ offers cloud-based facility and work management software to companies and organizations. The funding is an extension of a July 2017 $7 million Series A
Workplace management company SpaceIQ, which is listed as Effective Technology Solutions Inc., has raised $2.5 million, CEO Shahar Alster told Calcalist in an email Monday. The new investment is an extension of the company's July 2017 $7 million Series A funding round.

For daily updates, subscribe to our newsletter by clicking here.

Vertex Ventures and San Francisco-based venture capital firms Xplorer Capital and Bullpen Management LLC participated in the round.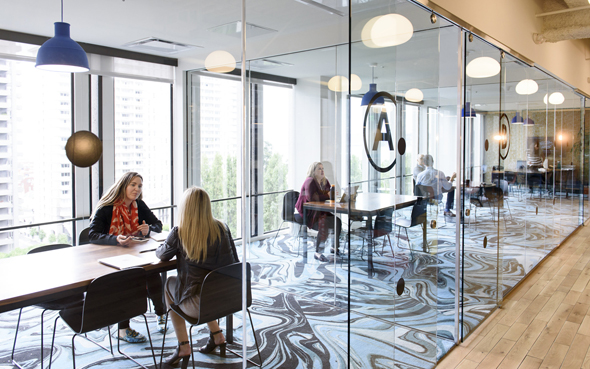 Communal workplace (illustration). Photo: Bloomberg

SpaceIQ offers a cloud-based facility management software to companies and organizations. The company's software facilitates the automation of such tasks as office space allocation and scheduling. SpaceIQ was founded in 2015 by Israeli entrepreneurs Alster, Ram Akuka, and Noam Livnat. The company is headquartered in Mountain View, California with additional offices in Murray, Utah.

Alster told Calcalist that SpaceIQ will use the additional money to grow the company's customer base and to expand into the commercial real estate market. "Commercial and office space has never been digitized and it is costing companies a lot of money," Alster said.