Four Seasons Hotel Company Planning to Open Tel Aviv Location
The hotel chain partnered with U.S. real estate company Silverstein Properties to erect a 100,000-square-meter hotel in the city
International hotel and resort company Four Seasons Hotels Ltd., together with New York-based Silverstein Properties Ltd., the real estate company owned by American real estate billionaire Larry Silverstein, is negotiating the construction of a Tel Aviv hotel, according to one person familiar with the matter who spoke to Calcalist on condition of anonymity. The Four Seasons, which operates luxury hotels in 41 cities around the world, is looking to construct a 100,000-square-meter hotel in the south of Tel Aviv, near Jaffa.

For daily updates, subscribe to our newsletter by clicking here.

Four Seasons' President and CEO J. Allen Smith visited Tel Aviv in October 2017, toured the site, met with representatives of the city, and approved the project, that person said. More recently, representatives of Silverstein Properties have met with the city of Tel Aviv to finalize the project's details.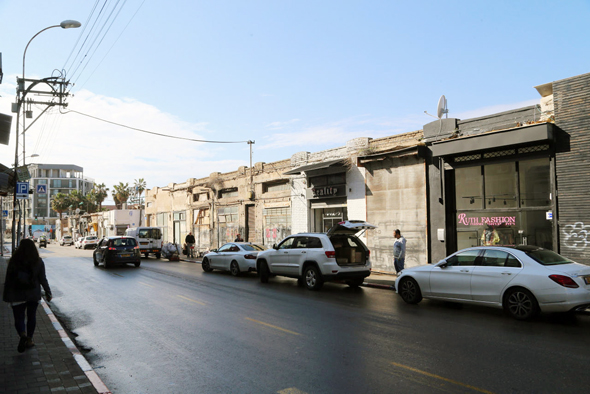 Eilat Street in Tel Aviv. Photo: Zvika Tishler

Both the Four Seasons hotel group and Silverstein Properties were approached for a comment Thursday but have yet to respond.

Israeli real estate investment company Israel Canada TR Ltd. is also set to collaborate on the project. Silverstein Properties had previously collaborated with Four Seasons on the construction of two hotels in New York City and Orlando, Florida.

If the plan goes through, this will be the first Four Season brand hotel in Israel. The project is pending successful negotiations with the property owners and with the city of Tel Aviv.

In May, Silverstein Properties has raised $175 Million (NIS 633 million) in bonds on the Tel Aviv Stock Exchange on Tuesday, according to a filing to the exchange.