Israel's Chemicals Industry Facing Labor Shortage, Executive Says
For Adama Agricultural Solutions, it's easier to find chemists in China
Known for graduating scores of qualified data scientists and computer engineers, Israel is producing too few trained professionals from another field—chemistry.

For daily updates, subscribe to our newsletter by clicking here.

The shortage of chemists in Israel is driving Adama Agricultural Solutions Ltd. to grow out its research and development team in China, the company's CEO, Chen Lichtenstein, said in a recent interview with Calcalist in China.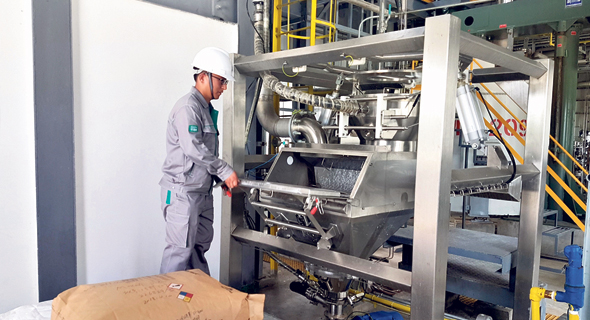 Adama Agricultural Solutions' new facility in China. Photo: Hezi Sternlicht

A major manufacturer of pesticides and other agricultural chemicals founded in Israel in 1945, Adama is now a wholly-owned subsidiary of ChemChina, a Chinese government-owned company. Adama is still run by Israeli executives maintains the majority of its operations in the country.

Lichtenstein said that the company has no plans to retreat from Israel, but warned that labor market for chemists is better in China. Adama employs 29 chemists at a facility in Nanjing and plans to double the size of that team, he said. There is no shortage of qualified people and most applicants come with prior industry experience, Lichtenstein added.

Elad Shabtai, who heads research and development at Adama, said that his alma mater is graduating less than half the number of chemistry majors as it did in the past. "The educational system is failing to show young people where this field can take them," Shabtai said.