Meditation App Headspace Ventures Into Mindful Eating
The 10-day meditation series will provide tips on making "thoughtful food choices" and teach users to "truly appreciate" the food they are eating
Meditation app developer Headspace Inc. is venturing into mindful eating. Headspace, which offers guided meditation courses, or "packs," through its online platform and mobile app, introduced its new dietary pack on Monday in an email to its subscribers.

For daily updates, subscribe to our newsletter by clicking here.

According to Headspace, the 10-day meditation series will provide tips on making "thoughtful food choices" and teach users to "truly appreciate" the food they are eating.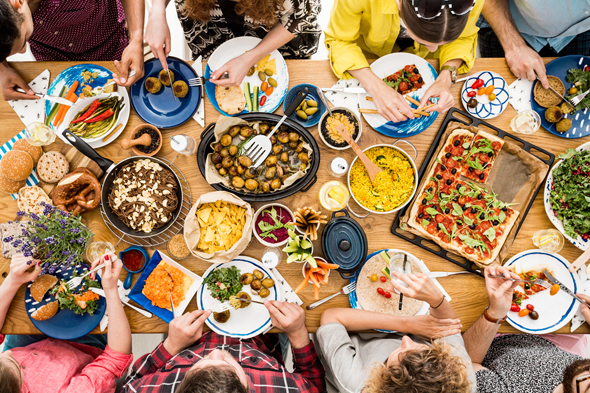 Mindful eating (illustration). Photo: Shutterstock

Mindful eating has been lauded as a non-diet weight loss solution and wellness practice. In 2016, Harvard Health Publishing defined mindful eating as incorporating the tenets of mindfulness, such as focusing on the moment and accepting one's feelings and thoughts, while also examining how food choices affect the world. "Ideal mindful-eating food choices are similar to the Mediterranean diet," the article read, but the technique could be applied to any food type.

Founded in 2010 and based in Santa Monica, California, with additional offices in San Francisco and London, Headspace develops an application users download to listen to meditation and stress relief practice sessions. According to the company, there are more than 30 million Headspace users in 190 countries worldwide. The company also offers its meditation services to companies and organizations as part of employee benefits packages and boasts partnerships with companies such as Apple, Amazon, Google, Nike, and the NBA. Headspace has raised $74 million to date from backers including Spectrum Equity and the Chernin Group.

"The creation of Headspace Health is the most significant step ever taken to introduce meditation into medicine at scale," Headspace co-founder and CEO Rich Pierson said in a June statement.