Web Personalization Company Dynamic Yield Raises $32 Million
The company's service uses machine learning algorithms to help marketers tailor their website to match individual consumers according to their behavioral patterns
Website personalization company Dynamic Yield Ltd. has raised $32 million in a Series D funding round led by Viola Growth, the growth capital fund of Israel-based Viola Group, Dynamic Yield announced Wednesday.

For daily updates, subscribe to our newsletter by clicking here.

Dynamic Yield will use the investment, which brings its total funding raised to $77 million, for marketing and research and development.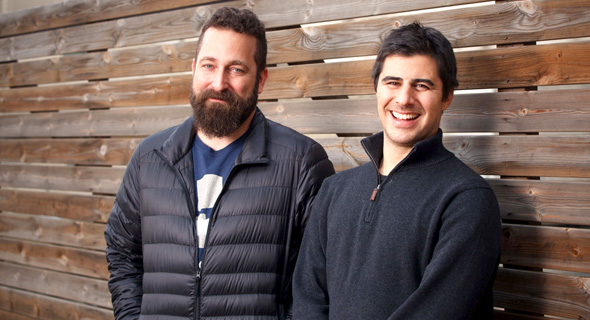 Dynamic Yield co-founders Omri Mendellevich (left) and Liad Agmon. Photo: Tamuz Rachman

Co-founded in 2011 by Israeli-born entrepreneurs Liad Agmon and Omri Mendellevich, Dynamic Yield's service uses machine learning algorithms to help marketers tailor their website to match individual consumers according to their behavioral patterns

In the future, Dynamic Yield intends to implement its technology on screens and digital interfaces within physical stores in order to create a more personalized consumer experience, the company said in a statement.

Dynamic Yield has 180 employees in six locations worldwide including Tel Aviv and its corporate headquarters in New York, according to company statements. The company lists IKEA and Nasdaq-listed online fashion retailer Stitch Fix Inc. among its 200 customers.