Tel Aviv High-End Real Estate Deals in Free Fall
With tightening local regulation and appreciating shekel, foreign investments have slowed down, while some Israelis are still priced out of the market
Based on data for the first half of 2018, the number of high-end real estate deals in Tel Aviv has sunk by as much as 80% in the past three years, according to Israeli real estate website Madlan.co.il.

For daily updates, subscribe to our newsletter by clicking here.

The slowdown in the high-end real estate segment is linked to the lower numbers of foreign investments reported in recent years. Between the years 2007 and 2016, real estate investors from France, the U.S., the U.K., and Russia made hundreds of real estate deals in Israel each year. The impact of foreign investors on the local real estate market has gone down considerably, due to the appreciation of the Israeli shekel against the U.S. dollar, euro, and the British pound, and to tightening regulation on international money transfers. Some real estate investors have cooled-off their activity in the country following a 10% increase in real estate tax imposed in 2015.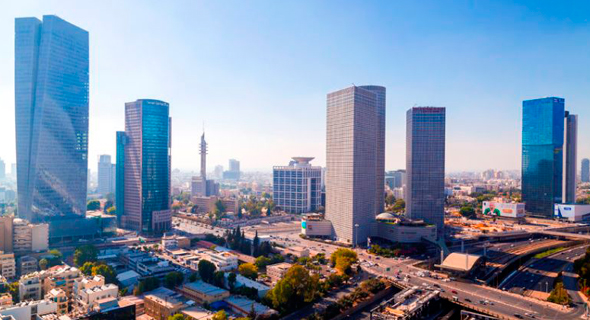 Tel Aviv. Photo: 123RF

any local buyers are simply priced out of the Israeli real estate market. According to the OECD economic survey of Israel, published in March, limited real estate supply and strong demand are some of the reasons Israel's housing prices are high and continue to rise. According to information from the International Monetary Fund, housing prices in Israel rose by around 125% over the past decade while rent rose by 62%. By comparison, according to the Israel Central Bureau of Statistics, the average private wage in Israel rose only 30.45% between 2007 and 2017.

Tel Aviv, the second most populous city in Israel and where most of Israel's high-end real estate is located, is especially pricey. in March, the Economist Intelligence Unit ranked the city in the ninth place in the world in terms of living costs, up two places from its 2017 ranking and 23 places from 2013. In May, Swiss multinational investment bank UBS Group AG ranked Tel Aviv in 19th place, not taking into account rent prices, and 28th in terms of purchasing power.

According to Madlan, only 68 apartments priced at over $1.3 million (NIS 5 million) were sold in Tel Aviv during the first half of 2018. 234 such apartments were sold in Tel Aviv during 2017, 276 in 2016, and a whopping 672 in 2015. Jerusalem and the coastal city of Netanya also saw a considerable drop in the number of real estate deals each year since 2015.

Madlan data shows that in the first half of 2018, 315 deals were signed in Israel for apartments priced at $1.3 million (NIS 5 million) or more. In the full year of 2017, 780 such deals were signed, down from 1,100 deals in 2016, and a record-breaking 1,200 deals in 2015. Deals involving apartments prices at over $2.2 million (NIS 8 million) have gone even further down: only 67 such deals were signed in Israel during the first half of this year. If the first half is indicative of the rest of the year, then 2018 will see less of these premium real estate deals than 2017, which saw 205 such deals. In 2016, 313 apartments priced over $2.2 million (NIS 8 million) were purchased, compared with 368 in 2015.

Local investors may be directing their attention to overseas markets where the real estate is more affordable. Einat Yaniv of E&R Investment, an Israeli real estate agency specializing in Athens' real estate market, where prices have dropped as much as 40% over the last decade due to the ongoing financial crisis, told Calcalist in June that the agency closed twice as many deals in the first half of 2018 compared to the second half of 2017.