Tel Aviv Climbs to 9th Place Among Priciest Cities
The Israeli tech hub is the second most expensive city in which to buy alcohol, according to a survey by the Economist Intelligence Unit
Tel Aviv climbed this year into the top 10 priciest cities in the annual survey published by the Economist Intelligence Unit.

For daily updates, subscribe to our newsletter by clicking here.

The 2018 Worldwide Cost of Living report ranked Tel Aviv in ninth place, behind even costlier cities in East Asia and Europe. Singapore topped the list for the fifth consecutive year.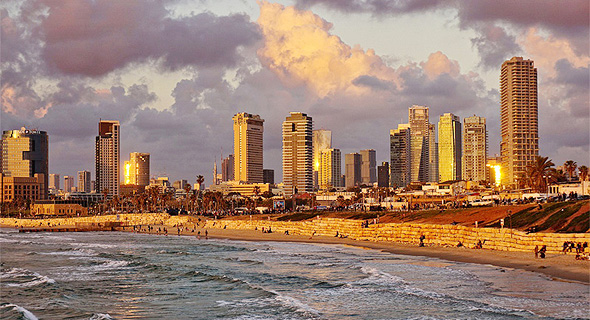 Tel Aviv. Photo: Glavo/Pixabay

No other city in the Middle East came close to Tel Aviv.

Last year, Tel Aviv was ranked in 11th place and five years ago it was the 34th. The report cites currency appreciation as one of the causes for the rise in the cost of living, but the cost of car ownership was also a factor. Buying, insuring and maintaining a car cost 79% more in Tel Aviv than in New York City, which dropped four places to the 13th position this year.

Tel Aviv was found to be the second most expensive city in which to buy alcohol with the average price for a bottle of wine reaching $28.77.

Some of the cheapest cities in the world are those that are marred by conflict, like Damascus, Syria and Caracas, Venezuela. Several Indian cities also featured near the bottom of the ranking.

The weakening of the dollar against other currencies caused many U.S. cities to drop. New York and Los Angeles are the priciest in North America, occupying the 13th and 14th spot, respectively.