Under Probe, Israel's Richest Woman Wants Out of Local Holdings
A probe into a possible bribery of government officials in Kenya saw cruise company heiress, businesswoman and philanthropist Shari Arison investigated on Sunday by Israeli police
A probe into a possible bribery of government officials in Kenya saw Israel's richest woman—cruise company heiress, businesswoman and philanthropist Shari Arison—investigated on Sunday by Israeli police. The probe into one of Arison's Israeli assets, in addition to an ongoing U.S. tax evasion investigation concerning Israeli Bank Hapoalim in which the Arison family holds a 20% stake, led the Arison family to look towards discarding their Israeli assets, people familiar with the family said.

For daily updates, subscribe to our newsletter by clicking here.

Arison, 60, is the owner of the Arison Group, a global business and philanthropic group. She is the daughter of Israeli-born Ted Arison, the co-founder of shipping line company Norwegian Cruise Lines, and founder of Carnival Cruise Line. Arison inherited 35% of her father's fortune, making her Israel's richest women, with a current net worth of $5.1 billion according to Forbes.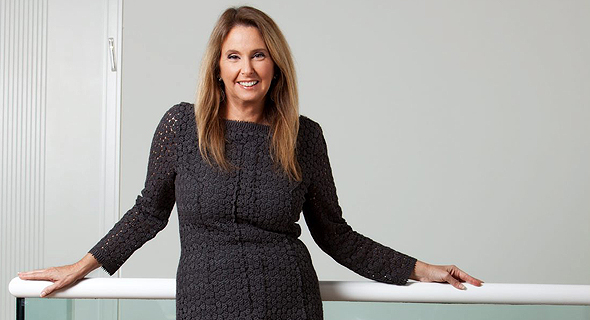 Shari Arison. Photo: PR

Through Arison Investments, Arison holds a 20% stake in one of Israel's largest banks, Hapoalim. Until June, when she agreed to sell her stake to Israeli businessman Naty Saidoff for $306 million (NIS 1.1 billion), Arison Investment held a 47.5% stake in Shikun and Binui (The Housing & Construction Holding Company Ltd.), one of Israel's largest construction and infrastructure companies. The company employed almost 10,000 people at the end of 2017 across several global offices, and reported revenues of $1.45 billion (NIS 5.375 billion) and a net income of $53 million (NIS 197 million) for the year.

In July 2017, a former employee of the Kenya branch of SBI International Holdings AG, a Swiss subsidiary of Shikun and Binui, filed a claim against the company in an Israeli labor court. The claim was related to employment payments, but in the filings the employee also made allegations of improper conduct on the part of SBI, including allegations of bribery of public officials.

In February, the World Bank notified SBI that it intends to conduct an audit process regarding several SBI projects in Kenya. The same month, Israeli police opened an investigation into Shikun and Binui and SBI. The suspicions include bribes paid to government officials in Kenya with regard to construction projects in the country, and the falsification of business records. Both present and past company employees were questioned over the past six months regarding the allegations, with some placed under temporary arrest or house arrest or under various restrictions, and documents were seized from the offices of the company and some of its overseas subsidiaries.

Also questioned on Sunday was Arison's right-hand woman, Efrat Peled, chairman and CEO of Arison Investments Company, the group's business arm.

A spokesperson for the company stated the two are "fully cooperating" with the investigation and "are completely confident that their behavior is without fault."

Bank Hapoalim, another holding of Arison, has been under investigation by the U.S. Department of Justice since 2011, for allegedly helping American clients evade taxes. Arison attempted to sell half of the group's stake to American investors last year, but the deal fell through due to several reasons—one of them being the mounting U.S. investigation.

The investigations have led Arison to decide she wants to discard her Israeli assets, several people close to Arison told Calcalist on condition of anonymity. Arison decided to sell her assets in Shikun and Binui to Saidoff as a way to offload the assets quickly as a higher bid required a due diligence process, an Israeli financier who spoke to Calcalist on condition of anonymity said.

Jason Arison, the businesswoman's son who is the chairman of the the family's charitable foundation the Ted Arison Family Foundation, is one of the more vocal proponents of selling the family's Israeli assets, several people close to the family said. He is interested in limiting the family's focus to philanthropy and passive stock investments, one of the people said.