TV Channel for Man's Best Friend Now Available on Satellite Broadcast Provider Dish Network
DogTV's 24-hour broadcasts are designed to accommodate dogs with separation anxiety, keeping them occupied when owners leave the house for long periods of time
DogTV, a television channel specifically designed for dogs, is now available to subscribers of U.S.-based satellite broadcast provider Dish Network Corporation, Yoav Ze'evi, vice president of content and distribution at DogTv, said in a phone interview with Calcalist Monday. DogTV, operated by Tel Aviv-based PTV Media Ltd., has been active in the U.S. for the past five years and is already available on Comcast's digital cable TV service Xfinity and AT&T's DirecTV.

For daily updates, subscribe to our newsletter by clicking here.

DogTV provides 24-hour broadcasts adapted to stimuli dogs' unique visual and hearing senses. The service is meant to accommodate dogs with separation anxiety, keeping them occupied when owners leave the house for long periods of time.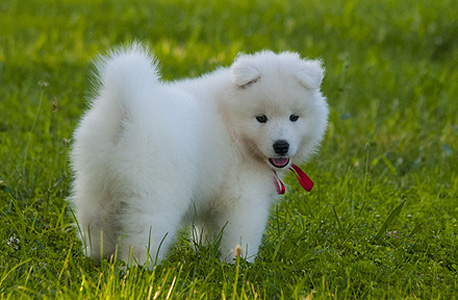 Dog (illustration). Photo: Shutterstock

Founded in 2009, DogTV has 15 employees in Tel Aviv and Sunnyvale, California, and is available in various markets around the globe, including Brazil, China, South Korea, France, and Portugal.