Sick on an Overseas Vacation? This Startup Hooks You Up With Local Doctors
Israel-based Air Doctor develops an online marketplace for pre-vetted doctors. The company raised $3.1 million from French insurer AXA
Whether it's being cooped up in a plane with 200 other passengers and their germs, the different weather or just that seafood dinner you had last night, being sick on a vacation overseas is a hassle. In addition to feeling sick, you find yourself in a foreign land, where you may not even speak the language, not to mention know where and how to find the right doctor. In comes Air Doctor Ltd., an Israeli startup that developed an online marketplace for pre-vetted doctors that provide services to tourists in Europe and the Americas.

For daily updates, subscribe to our newsletter by clicking here.

In case of medical need, travelers can use Air Doctor's web interface and mobile app to find and book appointments with relevant healthcare providers in their vicinity, including pediatricians, gynecologists, and general physicians.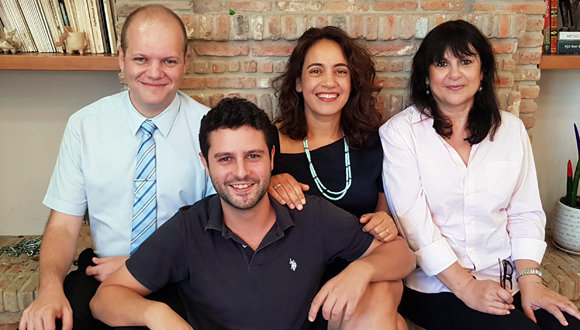 Air Doctor founders Yegor Kurbachev (left), Yam Derfler, Efrat Sagi-Ofir and Jenny Cohen Derfler. Photo: PR

On Tuesday, Air Doctor announced it has raised $3.1 million from Kamet, a Paris, London and Tel Aviv-based insurtech incubator, a subsidiary of French insurance-focused holding company AXA SA.

In a statement, Air Doctor said it had recently partnered with an unnamed Israeli insurance firm to provide its travel insurance policy holders with instant coverage through its service. Air Doctor declined to disclose the identity of the insurance firm.