Israeli Regulator Approves Tel Aviv Exchange Sale to Non-Israeli Parties
Alongside known buyer Manikay, the exchange's securities will be sold to Australian superannuation fund Sunsuper, Santa Monica-based Dalton Investments, investment bank Moelis, and Denmark-based pharma company Novo Nordisk
The Israel Securities Authority (ISA) Announced on Sunday it has approved the sale of the Tel Aviv Stock Exchange to a group of international investors. Alongside Manikay Partners LLC, declared as the leading buyer in April, the announcement named for the first time Australian superannuation fund Sunsuper, Santa Monica-based Dalton Investments LLC, New York-headquartered investment bank Moelis & Company, and Denmark-based Novo Nordisk Foundation.

For daily updates, subscribe to our newsletter by clicking here.

Israel's securities law was amended by its parliament in 2017, allowing changes to the exchange's ownership structure that meant no single member can own a stake larger than 5%. The new policy necessitated the sale of surplus shares, with most shareholders agreeing to sell their stake in January 2018.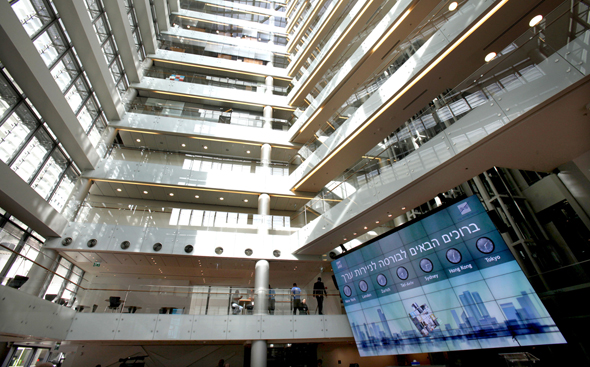 The Tel Aviv Stock Exchange.

The exchange previously stated that the change in ownership is necessary to enhance competition in the capital market and attract new members from Israel and abroad. In Sunday's announcement, the ISA said the sale will enable the exchange to better its operations and its services.

Manikay, established in 2008, has previously invested in several leading exchanges, including London, Toronto, Frankfurt Stock Exchange and Nasdaq Nordic. The firm has around $2.5 billion in assets under management. The announced acquisition led to some initial opposition in Israel due to a 2013 SEC probe into Manikay that resulted in a $2.65 million fine for selling violations, and due to worry that the sale will drive up commission rates.

Sunsuper, established in 1987, is the third largest pension fund in Australia, with around $60 billion in assets under management. Dalton, which invests mainly in Asia, has $3.8 billion under management. Moelis, which provides financial advisory services to corporations and governments, raised over $6.5 billion since it was established in 2009, and manages $3.1 billion in assets. It listed on the Australian exchange in 2017. Novo Nordisk controls pharma company Novo Nordisk A/S, with a market cap of around $118 billion, through a subsidiary holding company. The foundation is a major shareholder in over 75 companies.

Manikay will acquire 19.9% of the exchange for around $30 million (NIS 110 million), and receive a seat on the board. The remaining buyers will each buy a 12.8% stake, but a 32.9% stake will be held in trust and later offered in direct placement to the public by the end of 2019, and ultimately they will each hold a 4.69% stake.