Fortissimo Capital to Buy 30% of Water Treatment Company IDE
Fortissimo will acquire the stake from Israel-based Delek Group, which owns 50% of IDE through a subsidiary
Israel-based private equity firm Fortissimo Capital has signed a memorandum of understanding to acquire 30% of Israeli water treatment company IDE Technologies Ltd., according to a Monday filing with the Tel Aviv Stock Exchange.

For daily updates, subscribe to our newsletter by clicking here.

IDE, founded in 1965, specializes in the development, engineering, construction and operation of desalination and industrial water treatment plants. The company is part of the technological turnabout that made Israel a global leader in desalination in an era where the Middle East is experiencing its worst drought in 900 years. 70% of Israel's drinking water comes from desalination today, according to the country's water authority, and IDE has built Israel's three main desalination plants. The company has also built many projects overseas, including the Carlsbad desalination plant in California.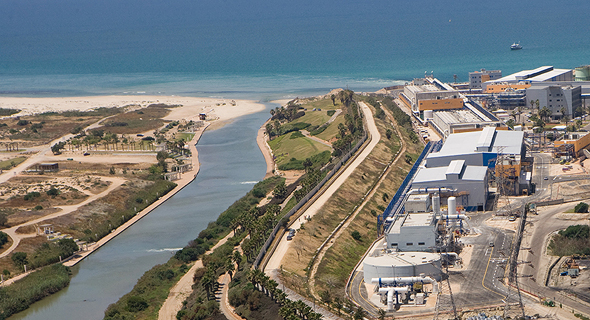 Hadera desalination plant, Israel. Photo: IDE

IDE is owned jointly and equally by Israel-based holding company Delek Group—through a wholly-owned subsidiary—and by Alfa Partners LP.

According to Delek's filing, it will sell Fortissimo 60% of the subsidiary, Delek Infrastructures Ltd., according to a company valuation of $206 million. This gives IDE a company valuation of $412 million. Fortissimo and Delek will raise $80 million--$100 million in debt securities, which will be subtracted from the value of Delek Infrastructures for the deal. Fortissimo will pay Delek for 60% of the subsidiary according to the sum raised.

Delek will receive $40 million in cash for the deal at the completion of the deal, and provide Fortissimo with seller financing for the rest. Delek will also be entitled to a certain amount of future profit from IDE.