Merck Partners with Diabetes Monitoring Startup GlucoMe for Vietnam Pilot
GlucoMe develops and markets a wireless blood glucose and insulin monitor that records blood glucose measurements and insulin intakes automatically and syncs with a mobile app
German pharmaceutical and technology company Merck KGaA has signed a pilot collaboration agreement with Israel-based diabetes monitoring startup GlucoMe Ltd., the two announced Wednesday. Set to begin this month, the collaboration will test GlucoMe's device in several hospitals in Vietnam.

For daily updates, subscribe to our newsletter by clicking here.

GlucoMe develops and markets a wireless glucose and insulin monitor that records blood measurements and insulin intakes automatically and syncs with a mobile app. The patient's personalized profile connects in real-time to a digital service that includes a cloud-based diabetes management software for health professionals. The company's products received a CE mark (European approval) and GlucoMe is currently pursuing clearance from the U.S. Food and Drug Administration.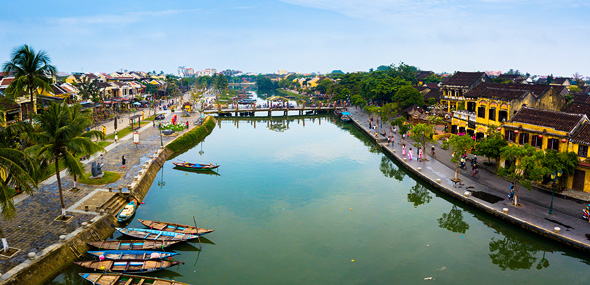 Vietnam. Photo: Shutterstock

According to a report published earlier this month by Vietnamese online paper VietNamNet, which cites Thai Hong Quang, the chairman of the Vietnam Association of Diabetes and Endocrinology (VADE), 5.4% of Vietnamese have diabetes—around 5 million people. VietNamNet further states that the number of diabetics in the country has more than doubled since the early 2000s.

A 2016 World Health Organization report states that the number of pre-diabetics in the country is more than three times the number of diagnosed diabetics, and that in 2015 53,458 deaths in the country were attributed to diabetics. Contributing to that high number are risk factors such as smoking, high alcohol consumption, and inactivity, and also lack of access to healthcare resources.

"GlucoMe's platform has the potential to trigger an overall paradigm shift in the treatment of diabetes in Vietnam and across emerging markets, through the help of cutting-edge technology," said in a statement Daniel Ruggiero, global head of diabetes strategy at Merck's biopharma business.

In January, GlucoMe signed an exclusive strategic agreement with Apollo Sugar, the nationwide diabetes clinic chain of India-based Apollo Hospitals Enterprise Ltd. In April, the company partnered with Norwegian electronic medical record company DiaMan AS to launch its products in Central America.