Exclusive
Nasdaq-Listed Diabetes Monitoring Company Dario Considering Dual Tel Aviv Registration
Dario develops a device that enables users to test and track their blood-glucose levels in real time using their smartphones
Nasdaq-listed diabetes monitoring company DarioHealth Corp. is considering a dual registration on Tel Aviv Stock Exchange, looking to raise $5.5 million to $7 million (NIS 20-25 million) from private and institutional investors, two people familiar with the matter told Calcalist on condition of anonymity.

For daily updates, subscribe to our newsletter by clicking here.

Dario CEO Erez Raphael has met with several Israeli institutional entities over the past few weeks to discuss the registration, these people said.

Dario declined to comment.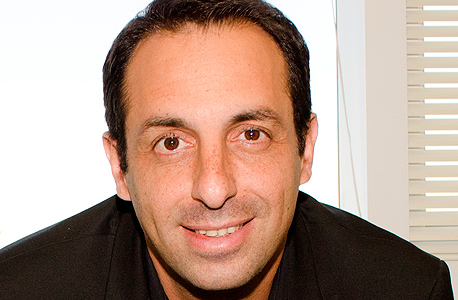 Dario CEO Erez Raphael. Photo: PR

Dario develops a diabetes management and monitoring device that automatically syncs up with a dedicated app, enabling users to test and track their blood-glucose levels in real time using their smartphones. It records a user's entire diabetes history, and uses a machine learning algorithm to give personalized advice regarding nutrition, behavior, and medication.

The palm-sized device comes with a lancing tool, a meter and a strip cartridge for testing, as well as a refillable monthly supply of strips. Dario's device also offers safety features such as emergency hypo alerts via text messages, which also include the GPS location of the user. The device has received regulatory approval in the U.S., Europe, Australia, and Canada, and has a membership fee of $25-$50 a month.

Founded in 2011 and headquartered in the coastal Israeli town Caesarea, Dario employs 45 people. The company raised almost $40 million in equity. The company reported revenues of $5.1 million in 2017 compared to $2.8 million in 2016, and a net loss of $15.7 million for 2017 compared to $10.8 million in 2016.

The company's revenues are derived mainly from the recurring sale of its disposable components, such as cartridges and test strips. The company stated that it intends to expand its marketing efforts to insured users in 2018, with the hope of gaining revenues from healthcare providers.